January 24, 2021
FOR IMMEDIATE RELEASE:
The National Writers Series Welcomes Michael Schur,
Creator of TV's "The Good Place"
and Author of How to be Perfect
on February 4th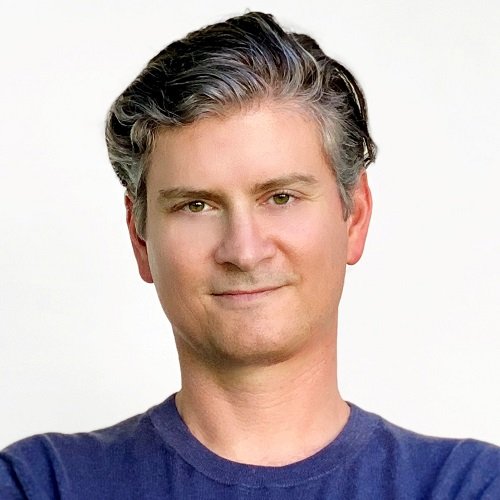 We've been bringing America's best authors to Traverse City since 2010, and now the National Writers Series is holding its 200th event on February 4th! To celebrate, we're having some serious A-list talent join us for an awesome virtual event.
Please join us as legendary TV writer, co-creator of "Brooklyn 99" and "Parks and Recreation" and creator of "The Good Place" Michael Schur joins us to discuss his first book, How to be Perfect.
Inspired by the philosophy he studied while creating "The Good Place," Schur has created a hilarious, thought-provoking guide to living an ethical life, drawing on 2,500 years of deep thinking from around the world.
With bright wit and deep insight, How to Be Perfect explains concepts like deontology, utilitarianism, existentialism, ubuntu, and more so we can sound cool at parties and become better people.
This is the only Michigan-based event for the Ann Arbor native, and we're honored to have him join us for this exclusive appearance.
Our guest host for this event will be actor and comedian Ed Helms, famous for his work in "The Office," "The Daily Show" and "The Hangover" trilogy. Helms is also the star of "Rutherford Falls," which he co-created with Schur.
About the National Writers Series
The National Writers Series is a nonprofit organization dedicated to engaging world-renowned authors in meaningful conversations. Founded in 2010 by reporter Anne Stanton, New York Times bestselling author Doug Stanton, and attorney Grant Parsons, NWS has hosted 200 authors including luminaries like Margaret Atwood, Tom Brokaw, Alice Walker, Scott Turow, and Gillian Flynn.
Over 70,000 people have attended our events throughout the years, and we've helped sell over 20,000 books through local bookstores. Our live events take place at the historic City Opera House in Traverse City, while our virtual events are available around the world via Zoom or YouTube live-streaming.
Our author events fuel our Raising Writers programs, which help students express themselves, explore the world through reading, develop their imaginations, and think critically. Learn more at nationalwritersseries.org.
Our Winter/Spring 2022 event lineup features the following amazing writers:

• February 4: Michael Schur and Ed Helms (Virtual)
• February 24: A NWS Black History Month Panel featuring Honorée Fanonne Jeffers, Wanda M. Morris, and Vanessa Riley (Virtual)
• March 13: Jack Cheng / Battle of the Books Championship (In-Person)
• March 24: Ellen Airgood (In-Person)
• April 7: Brad Meltzer (Virtual)
• April 19: Joy Harjo (In-Person)
• May 5: George Saunders (Virtual)
• May 10: Paul Holes (In-Person)