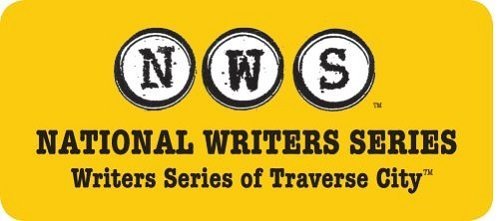 The National Writers Series Presents: An Evening With Chris Bohjalian on Thursday, April 29
One week before the official release of his new novel Hour of the Witch, #1 New York Times best selling author Chris Bohjalian will join the National Writers Series of Traverse City on Thursday, April 29th.
It's been a busy few years for Bohjalian and he's showing no sign of slowing down. Fans have spent the last year streaming The Flight Attendant starring Kaley Cuoco on HBO Max (based on Bohjalian's 2018 book) and theater-goers have been raving about the stage adaptation of Midwives, the 1997 book that introduced Bohjalian to legions of fans. Then, in March 2020, he published the eerily timely, plagued-filled thriller, The Red Lotus.

Hour of the Witch (which comes out May 4) is set in 17th-century New England on the eve of the Salem Witch Trials. It's the twisting story of Mary Deerfield, a young Puritan wife, who petitions for divorce from her abusive husband — only to end up on trial for witchcraft.
The book is inspired by the first divorce in North America for domestic violence. It's a timely historical novel about love, fear, feminine power, and the distrust of those in positions of authority. And, because it's a Chris Bohjalian book, it wouldn't be complete without an audacious, high-stakes twist at the end.

Early praise for Hour of the Witch is already rolling in. Publishers Weekly says that "with its exploration of themes including domestic abuse, toxic masculinity, and mass hysteria, the novel feels like anything but a period piece" while Kirkus Reviews says the book "illustrates how rough justice can get when religion and institutional sexism are in the mix."

As an extra special option for NWS attendees, readers in the Grand Traverse area will be the first in the country to be able to purchase Hour of the Witch on the day of the event, one week in advance of its official release. Both Horizon Books and Brilliant Books will be able to offer in-store pick-up or shipping starting on April 29. Attendees can also preorder the book now when they register for the event.

This event takes place on Thursday, April 29 at 7 p.m. ET. Our guest host for this evening's discussion will be Christal Frost, host of "The Christal Frost Show" on Traverse City's NewsTalk 580 WTCM and one half of "Mike and Christal in the Morning" on Today's Country Music WTCM.

Registration is open at the National Writers Series website and is free to the public (with a $10 donation encouraged). The virtual event takes place over Zoom and attendees will be sent a link at registration.

Media Contacts
Media interested in requesting a copy of the book or to schedule an interview with Chris Bohjalian are invited to connect directly with Elena Hershey at [email protected].
Jillian Manning
Executive Director, National Writers Series