By Anna Faller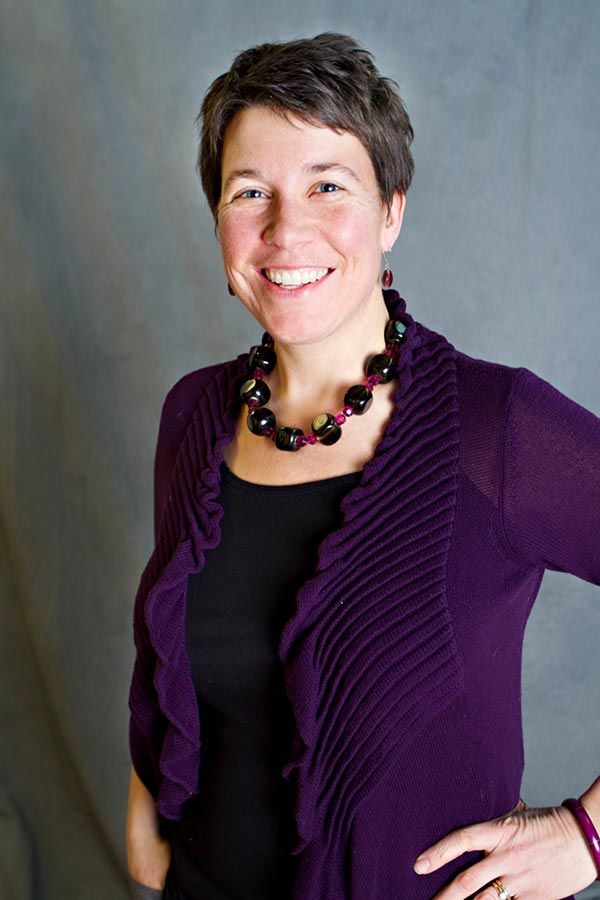 Northern Michigan, and Grand Traverse County, in particular, is a place, but even more significantly, an attitude – a way of life, even – that's unlike any other. Locals know it, tourists sense it, and the rest of the country only hears about it. This "local flavor," so to speak, is what sets us apart from other lakeside tourist towns that define Michigan's ambiguous "Up North." Cari Noga knows it, too. She understands the sanctity of Grand Traverse Bay; she knows the familiar sound of leaves crunching on a crisp evening in October, and she joins us in our collective consternation at the prospect of rush hour in mid-July. Our cozy, bustling little slice of heaven is her haven, too. And for Noga, nothing could do it justice quite like setting a book here. Her upcoming second novel, The Orphan Daughter, does exactly that.
Set on Traverse City's scenic Old Mission Peninsula, The Orphan Daughter follows the unlikely trajectory that joins thorny Jane McArdle and her 11-year-old niece, Lucy. After the sudden death of her estranged half-sister and brother-in-law, Jane learns that she is her niece's new guardian. Jane is somewhat indignant and Lucy isn't too thrilled with the new arrangement, either. Up until now, Lucy had enjoyed a fairly upscale metropolitan upbringing. Grieving and alone, she's completely disoriented by her aunt's rural lifestyle. Making the transition even worse is the crippling phobia she developed after the death of her parents. Meanwhile, Jane is fighting her own silent battles. Perpetually haunted by the ghosts of her failed marriage, and her only son now grown-up and gone, the quiet of the farm is her only real solace. But now, with a pint-sized stranger in her care, Jane must come to terms with the grief that consumed her in the past and embrace the new chance she's been given at the role that scares her most of all: Mom. But this unlikely pair need each other more than they know. Through tragedy, sorrow, and grief, healing can often be found in family.
Busy with the upcoming release of her new book, Cari Noga was kind enough to answer a few questions and offer up a few sneak peeks.
How did you first become a writer?
I have always been a storyteller. My mom reminisces about how when I was a little kid, I would take Christmas ornaments off the tree and they would become characters. I would tell these stories to my brother or the neighbor kids. I couldn't write then, but I still loved stories. I wrote plays as a kid – puppet shows really. I would make puppets out of paint stirrers, and as soon as I was able to write, I was writing things down so that I could keep them. After joining my high school paper, journalism seemed like practical way for me to apply my writing skills, so I chose a career in newspaper reporting.
I don't think I'd say that I feel compelled to write, and if I miss a day, life is not the same. I wouldn't say that. But I am very drawn to stories, on the reading side too, and the ideas of  The Orphan Daughter go back more than ten years. I just kept thinking,"What if? What if these people were in this situation?" And it simmered until it was ready and I had the time to write it.
To what extent has your career in journalism influenced your fiction writing?
It helps in a lot of the decision making. That was less true with this book, but in my first book (Sparrow Migrations), the inciting incident is the "Miracle on the Hudson" – that plane crash on the river in 2009 where everyone was rescued. When you start with a real life event, it makes a lot of decisions for you. Where are you going to set the book? Where are the characters going or coming from? If they're from the South, they might be different than if they were from the East Coast. So that was less true with this book. But, this new book begins in the spring of 2011 and ends in summer of 2012, and in spring of 2012, there was another real incident – there was almost a total loss of the cherry crop in Traverse City that year. There was a late spring, a really weird spring, and I wanted that to be another event that nobody had any control over that wrought these awful consequences, and you just have to deal with it. I like to write resilience stories. In that situation, local farmers  had to be resilient from the weather phenomenon that caused such loss and such reverberations in the local economy. In the novel, that circumstantial event in the plot where the characters don't have any control mirrors their backstories, too. Only it was real, and local readers, the heart of my audience, will remember that. So hopefully, that'll make other events in the story resonate more deeply.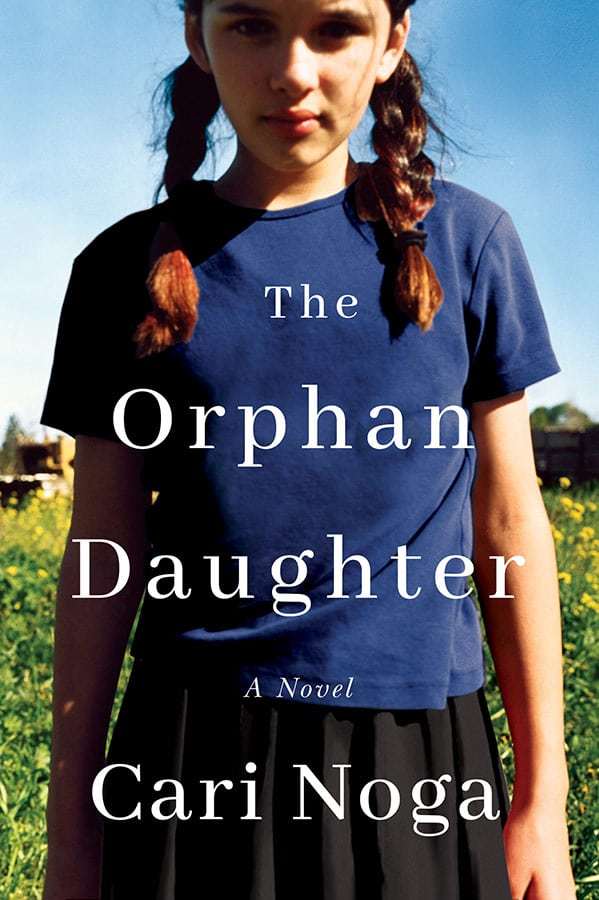 Are there any aspects of the book in particular that you hope your local audience might find particularly resonant?
Place is key to The Orphan Daughter. For Jane, taking care of her little plot of land, and raising crops from seeds all the way to something to eat is an important part of her healing. That's very important to her, as are natural settings of Traverse City, the climate, the geography. Jane grew up in San Diego, and then due to her husband being in the Coast Guard, winds up in Alaska. Then they  move to Houston, and finally land in Traverse. It's the first place where she's ever lived where all the seasons are equitable, and it's very soothing to her – Fall, Spring, Winter, and Summer. The other places she's lived, the sameness of the seasons stifles her. In Houston, it's a hot, humid, oppressive thing, that sameness; in Alaska, it's a cold, dark, bleak sameness. I really appreciate living in a place with the variation of the seasons and all that goes along with it — the anticipation of the change, the bests to savor, the worsts to revel when past (like two feet of snow in late April!) That's really important to my mental health. For example, when I go down to Florida for spring break or something, and it's a warm evening in March, it will also be dark. And that feels wrong, because in northern Michigan, for it to be a 70-degree evening it has to be July, when it's light until ten o'clock! The light and the temperature go together. We all have those kinds of rhythms that we're not even conscious of, but are very reliant on, so when they're thrown off, that can throw our equilibrium off.
I felt that the year of that cherry loss, 2012, when we had an unseasonable thaw – it was like eighty degrees in March. It was so hot, it made me wish for a breeze, and there was no breeze, because there were no leaves on the trees – and I had his deep, visceral reaction, "This is wrong! What is going to happen to our planet if things like this keep happening; if these atypical events get more and more typical?" I think being in a place with such seasonal fluctuations as Traverse City, you really become aware of those changes and the importance of them. It could be a big deal! If spring is three weeks late, that's a big deal. So, I think the place that is Traverse City is woven into this  story. It's setting, elevated.
Do you have a writing process that you typically follow?
This book, like the first book, was initially a NaNoWriMo project, so I guess my process was to write as fast as I could. But this one actually wound up taking longer than my first book, which I was disappointed to realize. I thought, "I should be getting faster and better at this!" I took some wrong turns, though. At first, I thought I wanted to write more of a thriller story, have more excitement in the plot. I was part of critique group at the time, and the group members were like, "This is not working. You should go back – your strength is a plot that's a little quieter, and the relationships between the characters."  So I thought about it, and came around to agreeing, and ended up having to change quite a bit in terms of plot. So as far as the writing process, it's kind of start to finish: start with a story, and just follow where it goes until you're able to wrap it up, and then go back again. And try to improve it, on every pass.
You mentioned that both of your novels began as National Novel Writing Month (NaNoWriMo) projects, where participants attempt to write a 50,000-word book throughout the month of November. How did that structure impact your writing approach?
I think that played on my strengths as a journalist: namely, the ability to stick to a deadline. That was what did it. I had tried [NaNoWriMo] twice before and I did better each time, but I didn't actually finish a book. Then in 2010, there were a few different forces at work that combined, led to success. That year, I followed the rules for Na-No to the letter (the Bible: "No plot? No problem," by Chris Baty, the founder of NaNoWriMo.) One of his big rules is to start a new work. When I had attempted it before, I tried to finish something already in progress. The theory behind a new piece is that it will provide some of the momentum you need to make it through the month, whereas if you go back to something that was already in the works, you might get bogged down as you had before.
Then November 30th, 2010, I hit my goal, actually fifty-one-thousand-something words. More important to me, other than reaching the word target, which was arbitrary, was that I had a beginning, middle, and end, and it didn't peter out or sag: it was an actual story.
What advice do you have for aspiring writers?
Definitely keep to a schedule. I don't think you absolutely have to write every single day, but more often than not, for sure. I think that kind of habit is a really good muscle to flex in terms of production and also inspiration. There's a really great quote from Stephen King that goes, "Don't wait for the muse; instead, let the muse know where you're going to be at 7 am on Tuesday. And then it'll show up." If you waited until you were inspired to write, you'd be waiting a long time. Many people, when they start out, have a day job, as I did and do; they have a family and are probably pretty busy already. So, look at your schedule and see where you can find say, an hour a day. Or three or four times a week. Once you have a schedule, put it in your calendar. Tell other household members. My husband and I have our own computers, but we share a desk and a chair. So, the chair is mine on Mondays, Wednesdays, and Fridays between 6 and 7 am: that's my writing schedule now. I do most of my writing in the summer, when I'm off from my day job.
That was another benefit to Na-No: if you find the schedule difficult and think, "How am I going to do this with everything else I already have?" Well, you only have to keep it up for a month. Na-No is only in November, but you can use the same concept: tell yourself you'll get up an hour early, or stay up an hour later for a month and see how it goes. If you hate it, it's not working, tweak it – but if it's going okay,  now you've started a habit, and you can build on that.
Another bit of advice would be to try not to set out with the end in mind, like, "I want to publish a book." My goals were always very short term: I want to finish a book. That was it. When I did it, I didn't know if the book was any good, and then I had to read it and decide! Was there something there, enough there that was worth polishing to make it a better book? That would be a big thing: don't get too far down the road with very long-term, long-shot goals, because publishing a book is a long shot. Try to really shorten your gaze on your goals. Maybe the goal is, three times a week for an hour you show up and write.
Is there anything you'd like to add?
It's exciting and it seems a little bit surreal that The Orphan Daughter is finally in the world. It's been five years since Sparrow Migrations was published. I initially self published, got picked up by a publisher and, then [the book] was re-released in 2015.  It was really gratifying to have a book that people read, and would invite me to their book clubs, and to read reviews online and everything: to have people read something they have opinions about and reacted to, and I'm looking forward to seeing that happen again. I hope readers like this. I hope they like the book, that they like Jane. Jane is a prickly character; she hasn't quite broken into likeable territory. Sometimes readers don't like mothers like that, because of our American ideals of the devoted, apple-pie baking mother, so I took a little bit of a chance there. I hope they understand her and like the book and the outcome and are maybe satisfied with the book, even if some of the characters' behavior puzzles them.
About the Author: Cari Noga is an author and book club enthusiast based in Traverse City, Michigan. Originally from the Detroit area, Noga earned a bachelor's degree in journalism from Marquette University in 1991, before spending the next decade as a reporter for local newspapers throughout the Midwest. Her debut novel, Sparrow Migrations, earned a spot as a semifinalist in the Amazon Breakthrough Novel Contest in 2011. Other notable works by Cari Noga include 2005's Road Biking in Northern Michigan, a guide to scenic cycling routes in the area and her first full-length publication, and Plover Pilgrimage, an excerpted companion to Sparrow Migrations, which was released in 2013. Noga's highly-anticipated second novel, The Orphan Daughter, is due out in early May.  
Editor's Note: Anna Faller is a freelance writer based in Traverse City. She can be contacted at [email protected].