NWS Author Next Door
March 2017
Fleda Brown has published nine collections of poems. The Woods Are On Fire: New & Selected Poems, is out March 2017 from the University of Nebraska Press. The book is in the Ted Kooser Contemporary Poetry Series. Her work has twice appeared in The Best American Poetry and has won a Pushcart Prize, the Felix Pollak Prize, the Philip Levine Prize, and the Great Lakes Colleges New Writer's Award, and has twice been a finalist for the National Poetry Series. Her memoir, Driving With Dvorak, was published in 2010 by the University of Nebraska Press.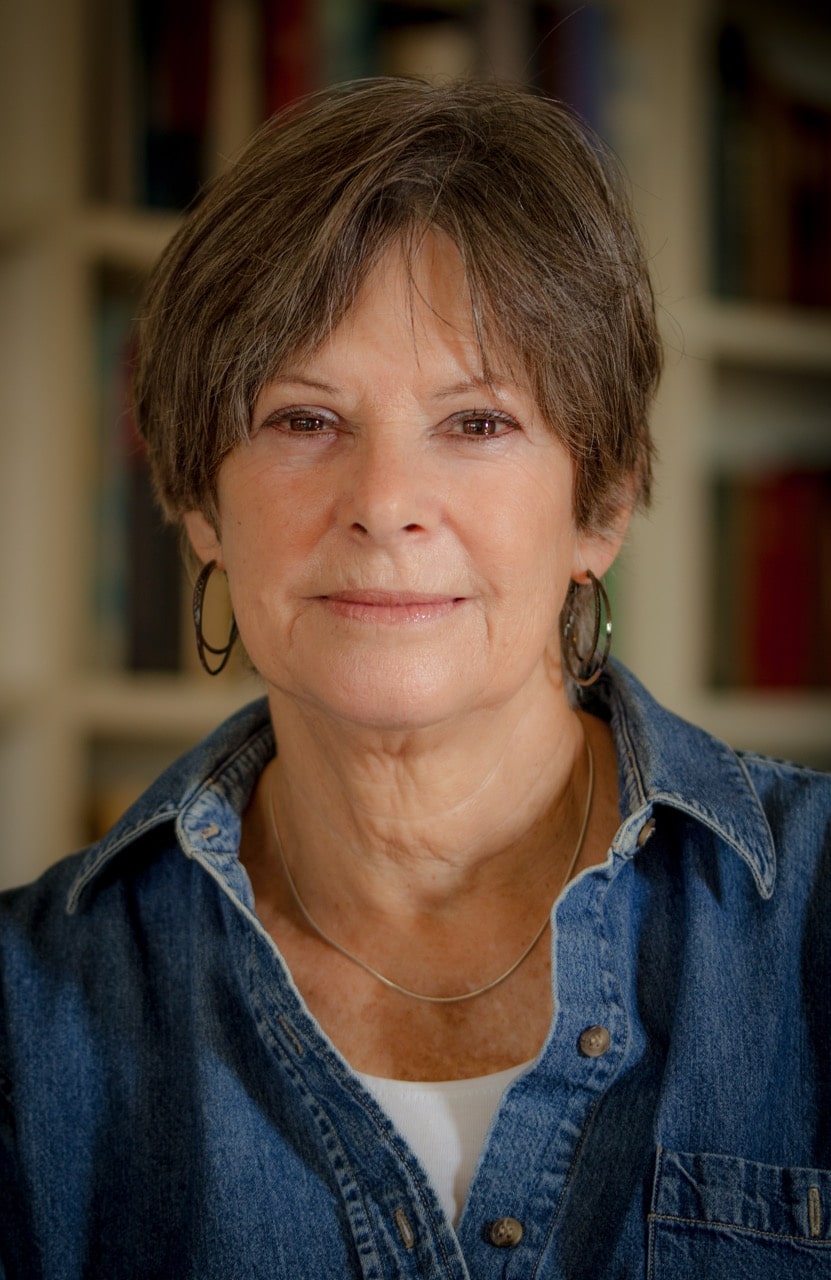 She is professor emerita at the University of Delaware, where she taught for 27 years and directed the Poets in the Schools program. She was poet laureate of Delaware from 2001-07. She now lives with her husband, Jerry Beasley, in Traverse City. She is on the faculty of the Rainier Writing Workshop, a low-residency MFA program in Tacoma, Washington. She writes a monthly column on poetry for the Record Eagle and she has a regular commentary on poetry on the Interlochen Public Radio show, Michigan Writers on the Air. www.fledabrown.com
How did you become a writer? I grew up in a house full of words. We used to play the dictionary game with my father. We'd find the most obscure word we could and he had to define it. He almost always could. He recited poems all the time. And there was the church, with its grand King James language. I fell in love with words. I wanted to play with them myself, see what I could make them do. And then there was something big calling to me, the sense that words can get you close to the inexpressible. Not there, but close. I wanted to see how close I could come. Poetry seemed to be able to come closest.
How do you write? What is your process? The famous sportswriter Red Smith said, "Writing is easy. You just sit down at the typewriter, open your veins, and bleed." That's pretty much it. I just sit down, either at the computer or with my composition notebook, and write stuff. Some of it turns into something worth using, some doesn't. I always read other poet's work before I start something new. I get poetry into my veins. Revising, well, it can go on for only a few days or it can be weeks. If I can't get the poem past my own "B" rating, I finally quit wasting my effort and move on. Something in the conception must have been wrong.
Who are your favorite authors? People I love to re-read: Gerard Manley Hopkins, Emily Dickinson, Louise Gluck, Elinor Wilner, Richard Wilbur, James Wright, Elizabeth Bishop. . . . and so many new writers I read in journals. I am completely and wildly eclectic. I learn something from poems I don't like. I find sparks in prose I can use to build a fire. Not that I'm always reading just to steal! I read to enjoy, and as a sideline, I steal.
What authors have inspired you? I try to remember what it was like when I was a sophomore in college and word drunk, poetry drunk. It was Wordsworth, Shelley, Blake—the Romantics. And then it was the Victorians—Tennyson, Browning, Arnold, Rossetti, Hopkins. They make up the core of what I write. They taught me.
What books are on your bedside table? I read J. D. Vance's Hillbilly Elegy, and since Vance offers no solutions to the problems of hopelessness, poverty, and passivity, I turned to David Brooks' The Road to Character, to see if he had anything to offer. That's what's on my table right now. Brooks at least describes, through several famous models, what character looks like and something about how it's developed. Also, I just read Colson Whitehead's The Underground Railroad, almost all of the new issue of The Georgia Review, a lot of the 2017 Pushcart Prize XLI anthology, the new issue of American Poetry Review, and Nathan Hill's The Nix. Also, Harlan Cobin's The Innocent. I read a mystery now and then, as therapy.
What writing projects do you have planned next? I've been writing memorish essays lately. Several are coming out in various journals soon. I'm thinking about getting another book of these together. It may be a year or more, because I don't have enough yet. As for poetry, I just keep plugging away, a poem now and then, which is how it usually works. I look up one day and say, "Oh, I have enough for a book." Then I start trying to see it they all speak to each other well enough to make a book out of them.
What advice do you have for young writers? Don't let anyone tell you you're doing good work. Don't let praise get to you. Read the best writers, the masters, and tremble with worthlessness and fear. Then be brave enough to keep on.
What was your favorite book as a child? I read The Boxcar Children over and over. And Heidi, and The Good Master, by Kate Seredy. These are all stories of children getting away from their old life and creating a new one. My dreams always included finding chipped cups from a dump and setting up house in a boxcar that would be my own space, or living in the Alps and chasing goats.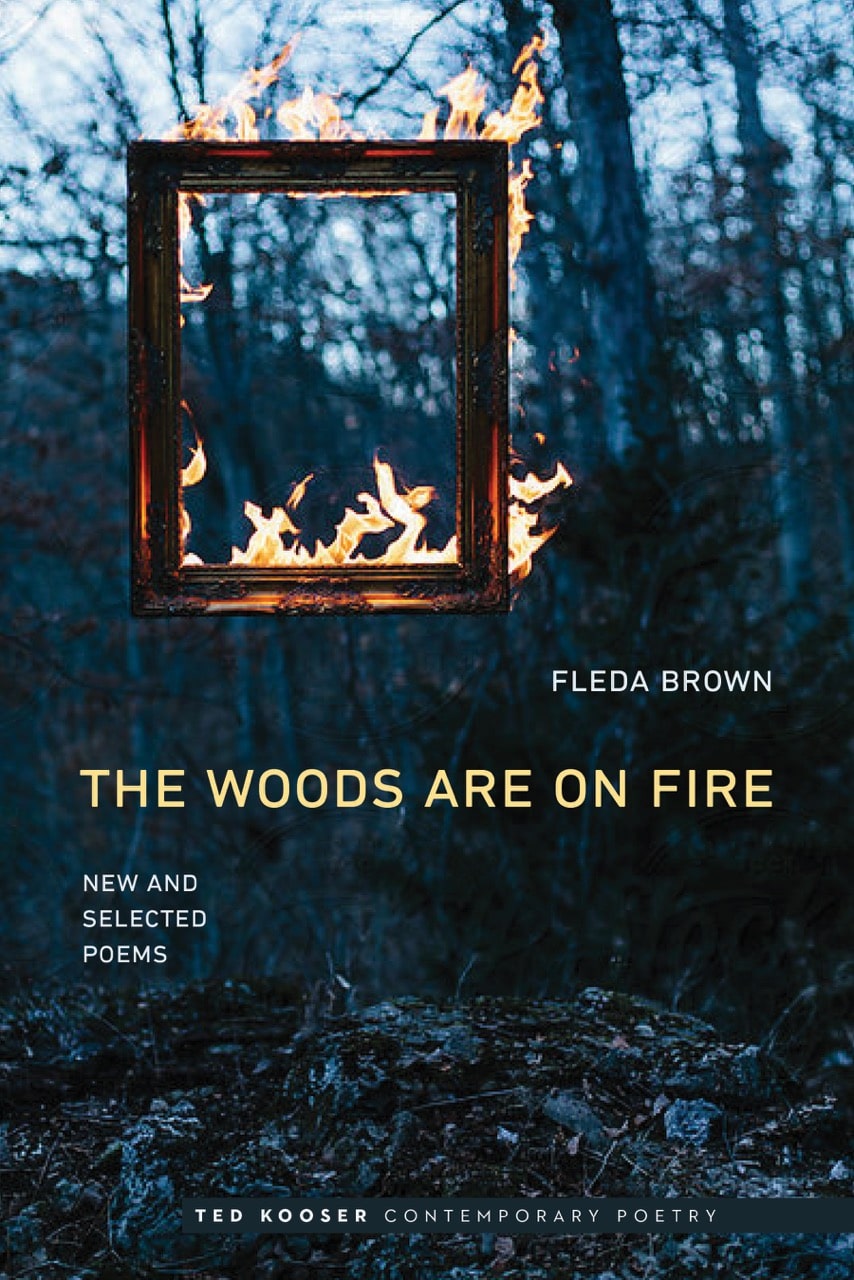 My latest book: My new book is The Woods Are On Fire: New & Selected Poems, in the Ted Kooser Contemporary Poetry Series from the University of Nebraska Press. I've included twenty of the poems I like best from each of seven previous books, plus there are almost fifty new poems. It's a "big" book for me, and I'm very excited about it.
---
For a full list of events for Fleda Brown click here.