Are you having trouble purchasing tickets with EventBrite? If so, here are a few things that should help complete your transaction.
First, scroll down the page and click on the red button that says Tickets: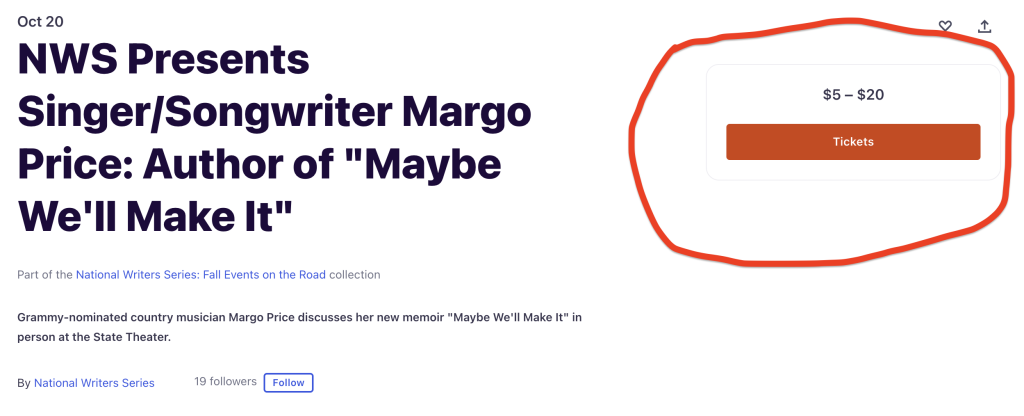 After clicking the Tickets button, you'll go to a new screen listing General Admission and Student tickets. If you have a promo code, you can enter it in the box above General Admission.
Then, click the button on the right side of the page to choose the number of tickets you want to purchase. In the below image, this is what it looks like when two General Admission tickets are selected: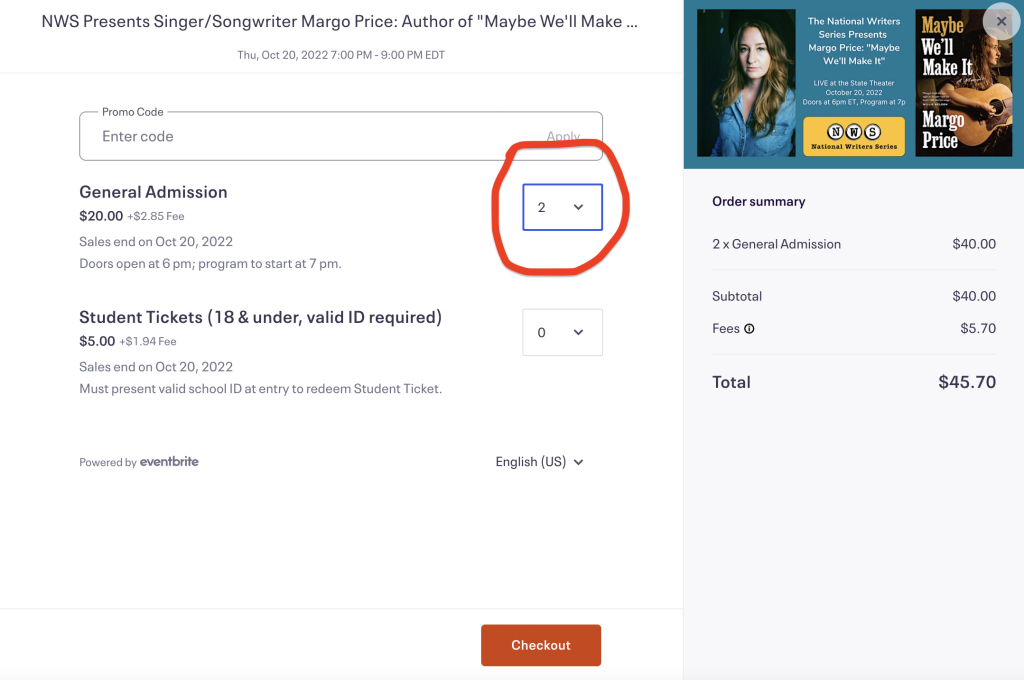 When you've selected the number of tickets you want to purchase, click the red Checkout button to input your credit card and billing information to complete the transaction. You will receive a confirmation email via Eventbrite.
On the evening of the event, we will have a list of all ticketholders. To enter, just go to the check-in desk, give your name and we'll check you off the list.
Thank you for attending! Please remember that all our events help fund our Raising Writers efforts throughout northern Michigan. Your ticket purchase helps pay for classes, workshops, and masterclasses for young writing students.