NWS Author Next Door: Stephen Lewis
December 2016
Before retiring from Suffolk Community College on Long Island, New York, as Professor of English Emeritus, Stephen Lewis described himself as a teacher who also wrote. Now, this Brooklyn native and reversed roles—he is a writer who now occasionally teaches. Having moved to his moved to Old Mission Peninsula, Lewis feels he has always been equally invested in both ac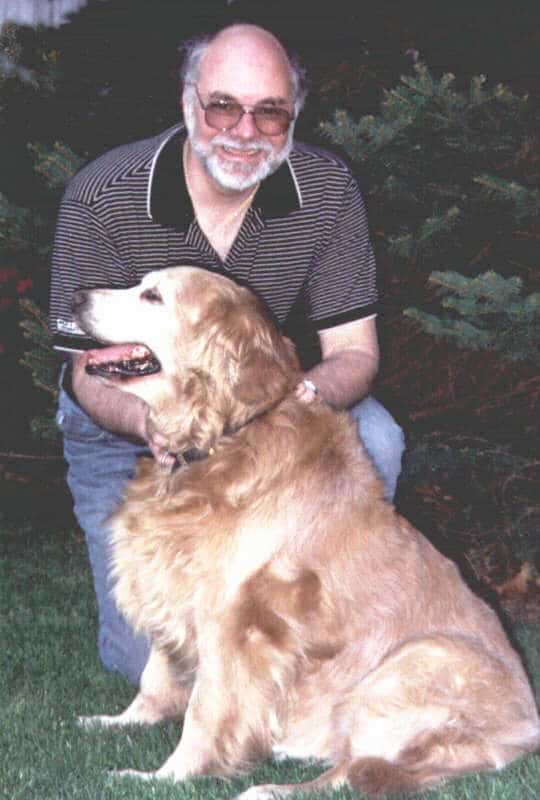 tivities—that working in one contributed to his ability in the other.
His publishing history illustrates this duality. His first book length publication was a college level composition rhetoric while at the same time he was producing short stories and poems. That first textbook was followed by four more and then his first book length fiction, The Monkey Rope, a contemporary mystery novel set in Brooklyn featuring a lawyer/detective and published by Walker. A second Walker mystery was then followed by a three books series of historical mysteries set in the 17th century with a midwife as a crime solver, published by Berkley, and drawing on his doctorate in Puritan American Literature from New York University.
After his move to Michigan, Lewis' interest in history found a local focus in the sensational 1895 murder trial of Woodruff Parmelee, convicted of killing Julia Curtis, his pregnant mistress whose body was found in what people called the hemlock swamp off of the Peninsula's East Bay, a couple of miles north of Traverse City. Murder On Old Mission, published by Arbutus Press, is his fictional telling of that case, and it was a finalist in the historical novel category of Foreword Magazine's 2005 book of the year awards. What caught his attention about this case was one detail: the testimony in support of his father's alibi by Parmelee's teenage son. That became the narrative focus of the book. What if the boy had reason to believe the alibi was false?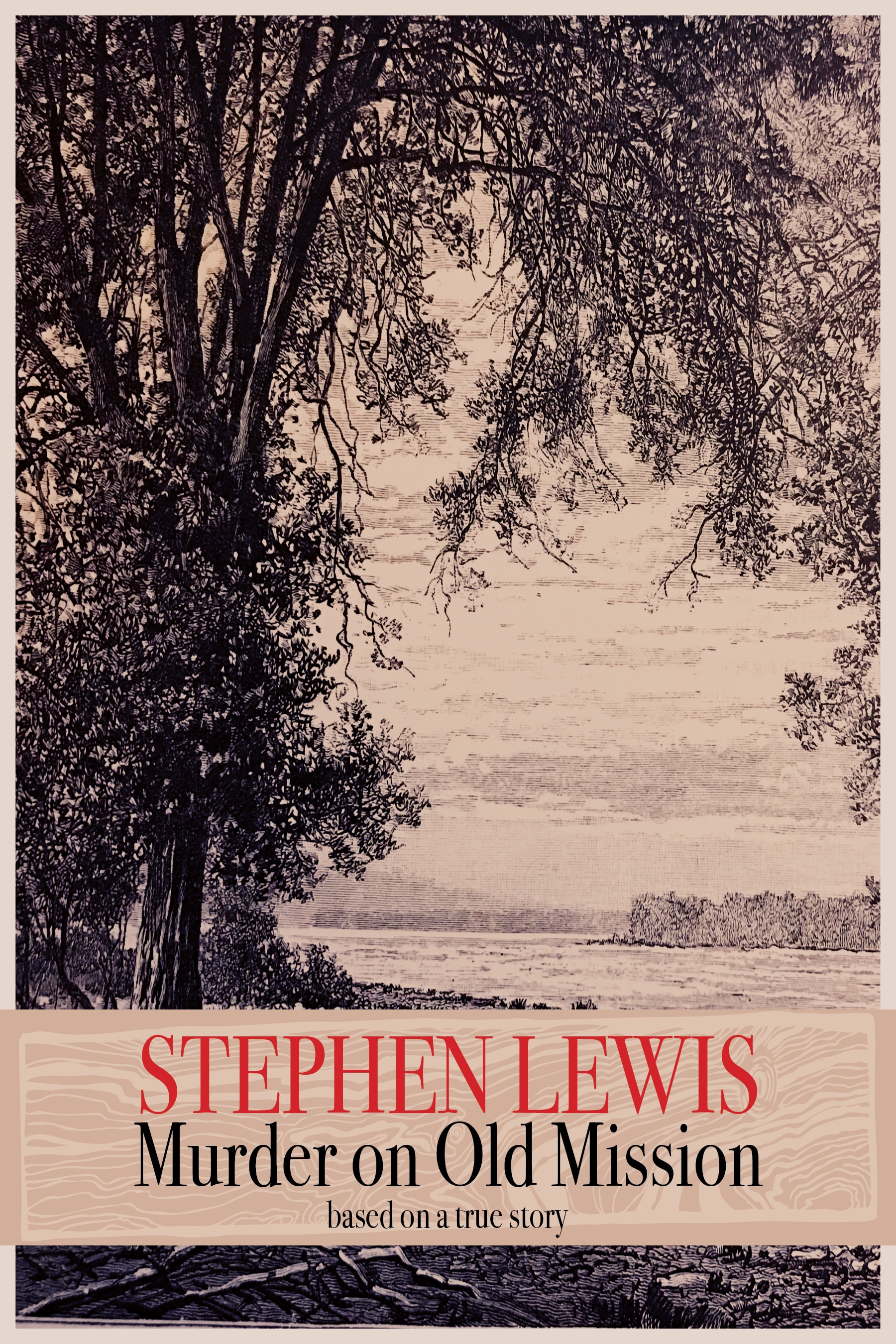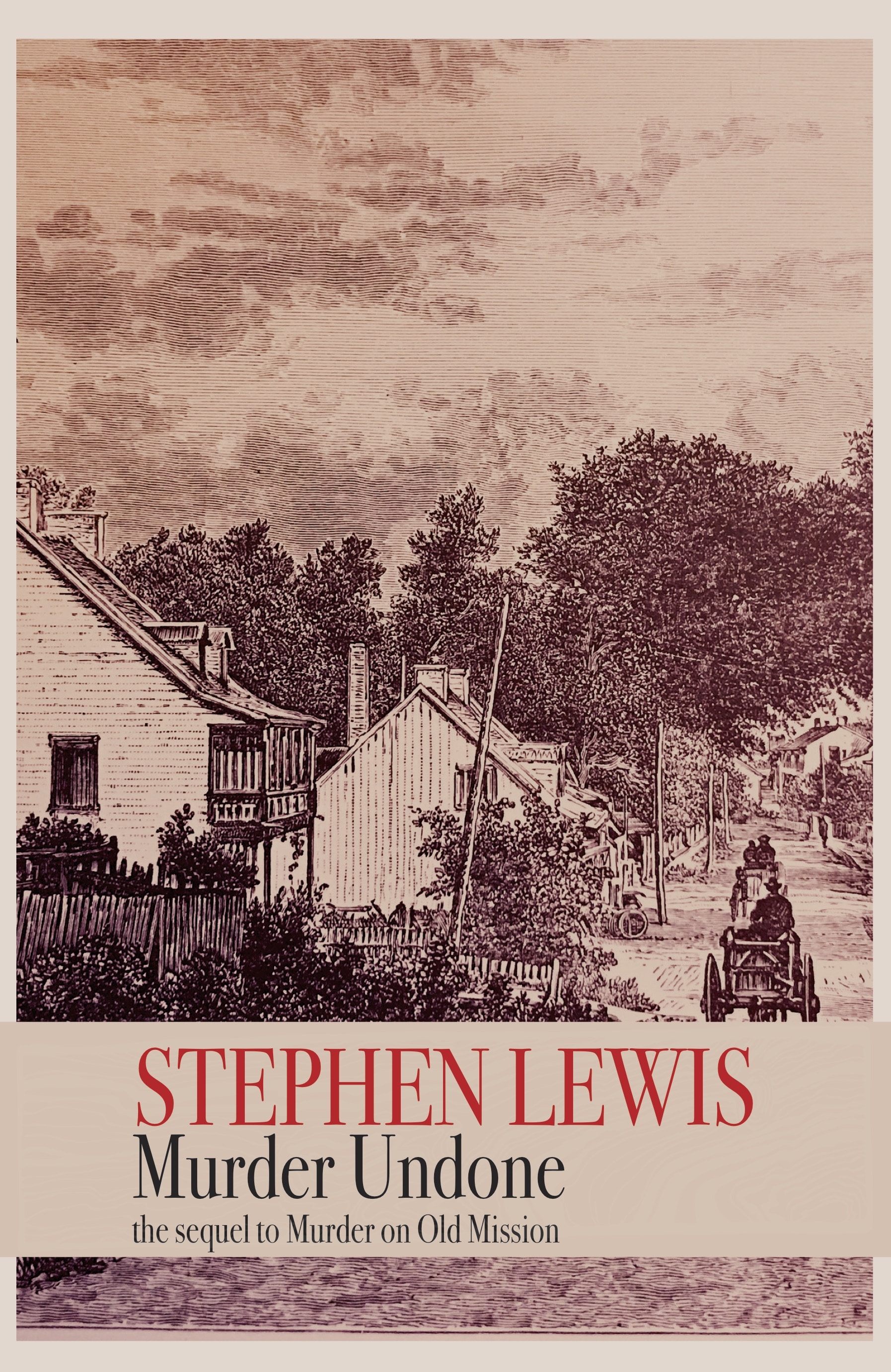 The facts of that story included the unusual circumstance twenty years later of Parmelee's release from his life sentence after the direct intervention of then Governor Woodbridge Ferris. Coincidentally, that intervention and release occurred at about the same time as the intense and violent copper mining strike on the Keeweenaw Peninsula in Michigan's Upper Peninsula. Murder Undone, Lewis's sequel to Murder On Old Mission, combines efforts to secure Parmelee's release along with the governor's role in the strike that culminated in the Italian Hall disaster in which more than 70 people, mostly children of striking miners, were killed in a stampede at a Christmas party caused by somebody yelling "Fire.
Not forgetting the other half of his professional devotion to writing, he recently published his sixth college textbook, which attempts to teach sentence structure on the model of computer templates. He has also recently completed Two Sisters, a Holocaust based novel.
A passionate sports fan, his heart followed his Brooklyn Dodgers to Los Angeles where he still fervently roots for the California version of the team of Robinson and Reese, and he is profoundly disappointed at the Dodgers' failure this year to make it to the World Series.