What does a 12-year-old ask for when offered anything in the world? If that 12-year-old is bestselling author Tanya Anne Crosby, the answer is, her father's typewriter. We've caught up with Tanya to discuss writing, and her new book, Everyday Lies.*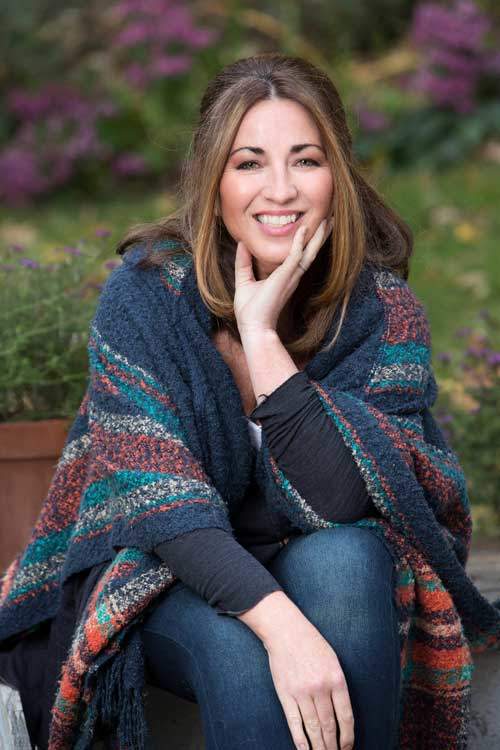 MS:  Can you tell me a bit about yourself, Tanya?
TC:  I've been in the writing business for about 30 years. I published my first book with Avon Books back in 1992. Since then, I've written more than 30 novels. I don't know exactly how many. Some have been historical romances, some have been women's fiction, some have been suspense, and some have been fantasy.
MS:  When did you start writing?
TC:  When I was about 12 years old, I was living on this military base in Puerto Rico. I had to get my tonsils taken out, and my dad was trying to get me ready for the process, so he said, "Whatever you want you can have it." (I didn't want to do the operation.) Well, I'm sure he was thinking I'd ask for ice cream or something, but what I really wanted was his typewriter in my room. I would say I started writing about that time. I would write anything. I just wanted to see those black letters on crisp white paper, and that was it. I found excuses to write thank-you-notes. I would write Nancy Drew-type stories for my brothers and sisters. Anything.
MS:  Was it easy for you to get published the first time?
TC:  I feel guilty admitting it, but no. I think I must have been at the right place at the right time, doing exactly what I should be doing. I finished my first book, and sent it to 10 agents. I guess I really thought I was going to get rejected about a billion times, so I put together a hundred manuscript boxes thinking I would have to use all of them and have to buy more. I sent it to 10 agents; all but one got back to me and said they'd represent it. Of course, I went with the first agent to accept and asked them to submit to Avon first. Avon bought it, and the rest is history.
MS:  You said you write historical fiction books. What's your favorite era to write about?
TC:  I actually like all eras, but I probably have my biggest following in Historical Romance (Scottish Medievals).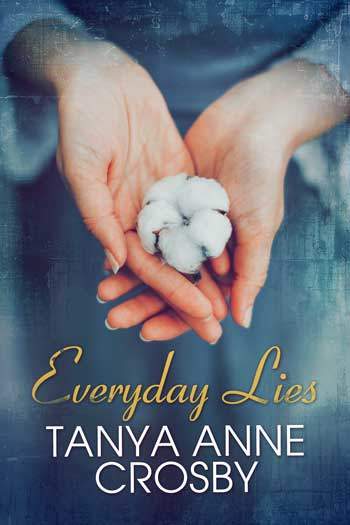 MS:  Can you tell me about your new book, Everyday Lies?
TC:  I would say it's women's fiction with a commercial bent. All the books I write for the Story Plant [The second company she writes for] tend to have heavier topics and they're all about letting the skeletons out of the closet. Everyday Lies is about that, and the perception of women's roles in society through modern history, plus there's a bit of a mystery going on as well.
MS:  Would you say that your characters are one of the most important parts of your stories?
TC:  I write very character-driven stories, even in my genre fiction. So yes. I feel as though there are really no new stories to tell, and characters are what make every story different. I try to bring as much life to mine as possible.
MS:  Where do you get your ideas for your characters?
TC:  I would say that every character I write has a little bit of me in them, including the villains, which can sometimes be kind of frightening when I see the final product. Beyond personal experiences, headlines, interactions with people, friends, I get them from everywhere. Eventually everything ends up going into a book one way or another. Everything seems to meld together and take on their own life in my stories.
MS:  Do you end up having to cut a lot of things before publishing?
TC:  It really depends. With Everyday Lies, I probably had more revisions than any other title, mainly because it is a very ambitious story and we wanted to make sure I was getting it right. On the other hand, Redemption Song was written in four months and it came off the computer pretty much as it went into publication.
MS:  Do you do any research for your books?
TC:  Yes, I do lots of research for all of my books. However, these days, I don't do much research for my historical romances because I have 30 years worth of research in that arena. I have an enormous library, so a great deal of my research comes from my own books. But, for example, for the suspense titles I worked closely with a forensic specialist. I also interviewed detectives who work with serial killers. Depending on what you're writing, you sort of have to be an amateur historian or be an expert in whatever the topic is.
MS:  Do you believe in writer's block?
TC:  No, I do not believe in writer's block. I really believe a working writer does not have the luxury of writer's block. You have deadlines that must be met, so you wake up every day and get to the computer and write. You give yourself a word count and you write. You can't edit a blank page. Sometimes people just aren't in the mood to write, and that's a different thing entirely. I do realize there are a lot of writers who do believe in writer's block, and it exists for them, but not for me.
MS:  If you had a time machine, what time would you want to travel to?
TC:  I would go back and tell my younger self to "Believe in myself more."
MS:  Do you read your book reviews? If there are negative ones, how do you handle them?
TC:  I'd like to say I don't read reviews, but I sometimes do. However, I think that it's not good to dwell on negative reviews. I will go look at what people are saying, and if enough people are saying the same thing—where there's smoke there's fire—and then you have to take a good, hard look at that. But ultimately, you have to understand you're never going to please everyone and simply not dwell on it.
MS:  What makes you feel the most accomplished as an author?
TC:  The emails I get from my readers. It gives me a wonderful sense of satisfaction knowing I've taken someone away for a couple hours on an enjoyable trip. Knowing I've touched someone enough for them to write me lets me know I've made an impact on somebody's life, and it feels nice.
*Edited for ease of reading. Not verbatim.