By Molly Stadler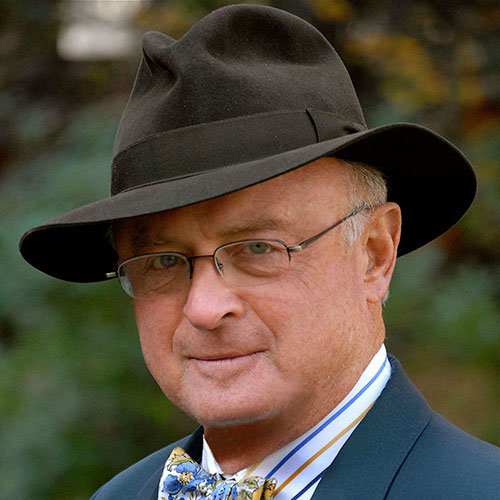 Charles R. Eisendrath is tall, dark, handsome, smart, and successful—and, yes, he told me to write all of that.
As a young intern for the National Writers Series, I was kind of nervous about interviewing Eisendrath. On paper he's extremely intimidating; a Yale graduate; a former TIME correspondent in London, Paris, and Washington; founder of an impressive grill company; founder of the Knight-Wallace Fellowship at the University of Michigan; and founder of the Livingston Awards, known as the Pulitzer Prize for journalists under 35. However, all of my qualms were relieved when we started talking. On the phone, Eisendrath was funny, charming and even more interesting than I thought he would be.
We spoke about his life, which has been extremely well-lived so far; and about his hobbies, which are vast, but include: collecting French maps of the Great Lakes, canoeing, running Overlook Farm near East Jordan, reading, hunting, and fishing. Eisendrath started writing after he started working at a newspaper in Saint Louis. He told me that his fiancé at the time already had a job, and this was the only one that would take him. He shortly fell out of love with her, but into love with journalism. "It pays you to snoop around in other people's business, what's better than that?"
He's survived a plane crash in Costa Rica and PTSD from reporting on Chile in 1973, but he said the hardest thing he's had to go through was learning to write "academese" after joining the University of Michigan's faculty. "Scholarly journals wanted me to write unclearly."
He coped with this by designing Grillworks Inc., a grilling company now run by his son Ben Eisendrath.
He said the most life-changing event in his life was "the five minutes between meeting my wife, Julia and knowing I was going to marry her." They got married seven "agonizingly long" months after they met.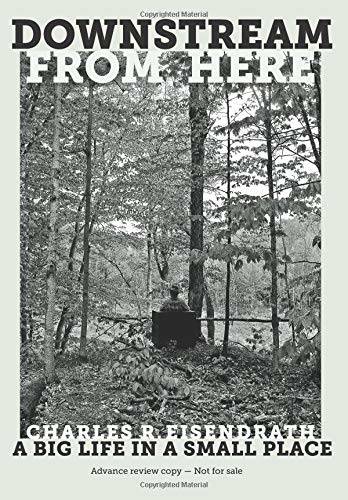 Eisendrath's new book, Downstream from Here is a collection of essays written over a span of four decades. The essays, originally intended as a sort of personal history to be shared with friends and family, were looked through by Eisendrath who realized he had enough material for a book. He then took the essays to Heather Shaw of Mission Point Press and asked (1) if they were any good, and (2) if they could be a book. She, of course, said yes to both.
The book garnered truly impressive blurbs, written by the likes of Jeff Daniels, Tom Brokaw, and Richard Ford. Here's one by David Greene, co-host of NPR's Morning Edition.
"Charles Eisendrath could be fearing for his life while interviewing a Chilean dictator after a bloody coup. Or he may be chatting with a Michigan fisherman at sunrise. He comes to both conversations with the same humility and infectious curiosity. And that's the beauty of this book. As he reflects on his journey, he tells us it's okay to crave both adventure and quiet moments with people we love. In the end, what really is fulfillment? You'll leave this book in a better place to find it."
Eisendrath says the best writing advice he's ever gotten is to "Write how you speak." When I asked him for his own advice, he simply repeated, "Write how you speak." His favorite writers include T.S. Elliot, David McCullough, Seamus Heaney, and Evelyn Waugh. His favorite book is a children's book called Paddle to the Sea by Holling C. Holling. Which he says is, "Fabulously written and illustrated."
Learn more about Eisendrath and the book at https://charlesreisendrath.com.