NWS Author Next Door
May 2017
Bob Jones was born in Chicago in 1945. His instinctive interest in nature and the outdoors led him to begin shooting photographs in his 20s. He didn't attend college until later in life and received a degree in Environmental Studies from Vermont College in 2000. He was then accepted at University of Michigan and studied conservation biology at U of M's School of Natural Resources.
Jones has served in leadership positions for preserving the environment, including as co-founder of Friends of the Crystal River, and Chairman of Northern Michigan Environmental Action Council. He also was deeply involved in researching the location and protection of the Michigan monkey flower, a federally listed endangered species. In addition, he was a reviewer of the federal recovery plan for that species.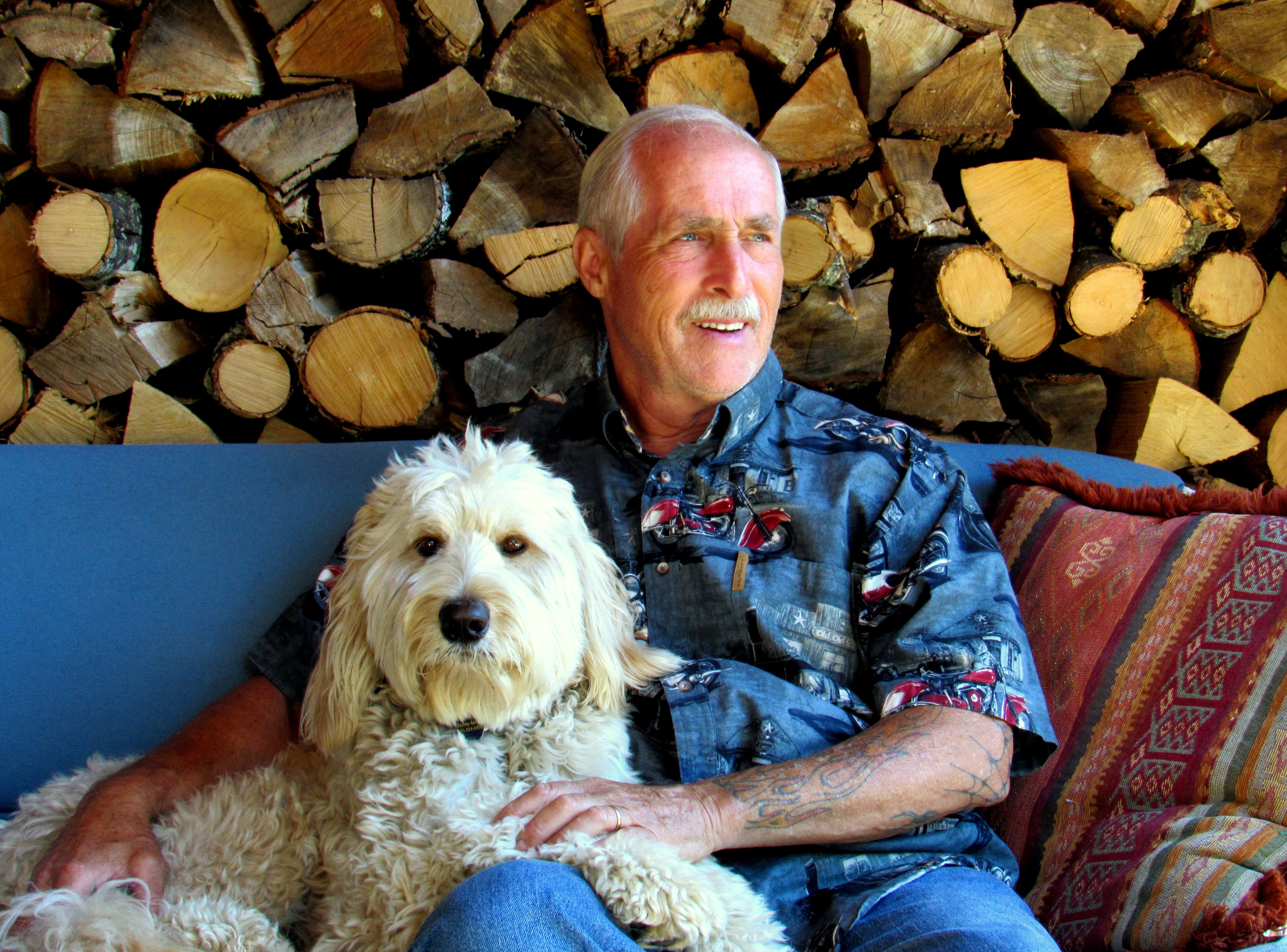 Bob is a skilled musician, and plays guitar and bass. He also has a passion for motorcycles and, often with his wife, has ridden his Harley across the United States several times. He and his wife, Sylvia, live in Glen Arbor with their dog, Stormy.
---
How did you get started with photography?
I took an interest in nature at a fairly young age and subsequently always enjoyed photographing the natural world. I went to Europe in 1967, where I took many pictures of everything, including nature. I think that was the true beginning.
How do you go about photographing nature?
I usually just go for a walk with my camera and keep my eyes open for anything that grabs my interest. It could be a bug on the ground or a bird in a tree. I see amazing things doing this.
What are your favorite subjects?
Boy, that's a good question. It could be a praying mantis poised to grab an insect, or it could be a bird of prey sitting at the top of a tree. Either way, it's always very exhilarating.
What is next for you?
I have tons of photographs in my files and take pictures everyday, so I am building up quite a backlog of great photos. I may do another book someday so I can share these wonderful photographs with others.