Angie Morgan • Thu, Jun 16, 2022
Angie Morgan is a proven leader, a successful entrepreneur, a New York Times best-selling author, and a sought-after guide who helps others become the best leaders they know.
Angie wasn't born a leader. She became a leader after she graduated from the University of Michigan and earned her commission as a United States Marine Corps Officer, where she was one of only 1,000 women managers in an organization 175,000 strong. Angie endured some of the toughest training on earth to build her leadership and risk-taking skills, which she's applied in her personal and professional life to achieve success. Today, she's honored to share these exact same skills through her work as a keynote speaker, consultant, coach, and advisor inside the world's top organizations.
She's the author of the New York Times best-selling SPARK, Leading from the Front, and Bet on You, which will be a game-changing book for professionals who are contemplating taking risks in their lives.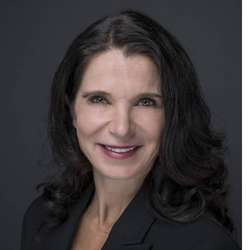 Collette (Coco) Champagne serves as Chief Operating Officer of The Hagerty Group. Coco collaborates with the senior executive team to align all aspects of Hagerty's strategy, operations, and the company's core values. She has managerial oversight for member sales and service, strategy planning, human resources function, compensation practice, employee engagement, as well as enterprise facilities and classic vehicle fleet.
Prior to joining Hagerty, Coco was an officer of a national bank focused on retail consumer lending. She led the region in generating government-guaranteed mortgage loans. She is a graduate of the University of Michigan Executive Human Resources Program and maintains membership in the Society of Human Resource Managers.
Coco serves on the board of Downtown Development Authority for Traverse City and was previously on the executive board of Goodwill of Northern Michigan. Coco holds two Bachelor of Science degrees from Michigan State University; the first in Agriculture and Natural Resources and the second in Communications.