Front Street Writers: The Art of the Story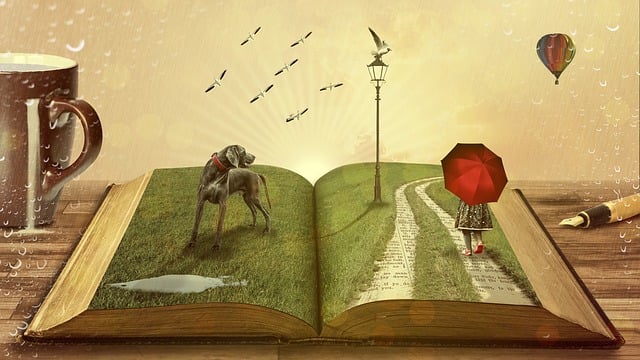 Date:  9/23, 9/30, 10/7, 10/14, 10/21, 10/28, 11/4, 11/11
Format:  Commongrounds Classroom
Class Size:  8-12   
Grade Level: Middle School; 5-8th Grades
In this 8-week workshop, students will have the opportunity to take a deep dive into the process of constructing and revising at least two complete short stories.
Designed to inspire and encourage both brand-new writers and those who have been at it for a while, this Saturday morning class will be held weekly from September 23rd through November 11th.
The class will begin with a discussion of the elements of a story, generative writing games, and lessons on how to learn to read like a writer, because in order to build a strong short story, we first have to learn to read a blueprint. What's the best blueprint for a short story writer? Other writers' well-constructed short stories! Each class session will include a discussion of exemplary works of short literary fiction, focusing on structure and the minutiae of craft allowing students to learn tricks they can apply to their own work.
In class 5 we will move to workshopping student's work, and helping each individual writer strategize a revision plan. I aim to nurture a spirit of radical generosity in the workshop and revision process, and my students are trained to be serious champions of not only their own work, but also their peers.
In our last class, we will discuss possible paths to publication for teen short story writers, and other opportunities for young writers who are excited about practicing the art of fiction, while celebrating the wonderful stories the students have written!
All students will also have the opportunity to publish work in the 2023-2024 issue of the National Writers Series' annual literary magazine, published each spring!
Karin Killian is a prose writer from Northern Minnesota. A former Peace Corps volunteer with undergraduate degrees in International Studies and Spanish, Karin directed a variety of nonprofit and social enterprise projects before earning her Master of Fine Arts in Fiction from the MFA Program for Writers at Warren Wilson College. She is especially fascinated by the role stories play in the formation of societal structures—and vice versa!
Karin's prose has appeared or is forthcoming in Creative Nonfiction, Sweet, Hobart, Bayou, South Carolina Review and Fiction Writers Review, among other places. Killian's work has been nominated for a Pushcart Prize and supported by a Carol Houck Smith Scholarship, a Bread Loaf Scholarships, and residencies, fellowships and scholarships from a variety of organizations including the Tofte Lake Center and Writing by Writers.  She lives in Traverse City with her two teenage daughters, and has taught writing and literature to a wide array of students, ranging in age from 8 to 102.