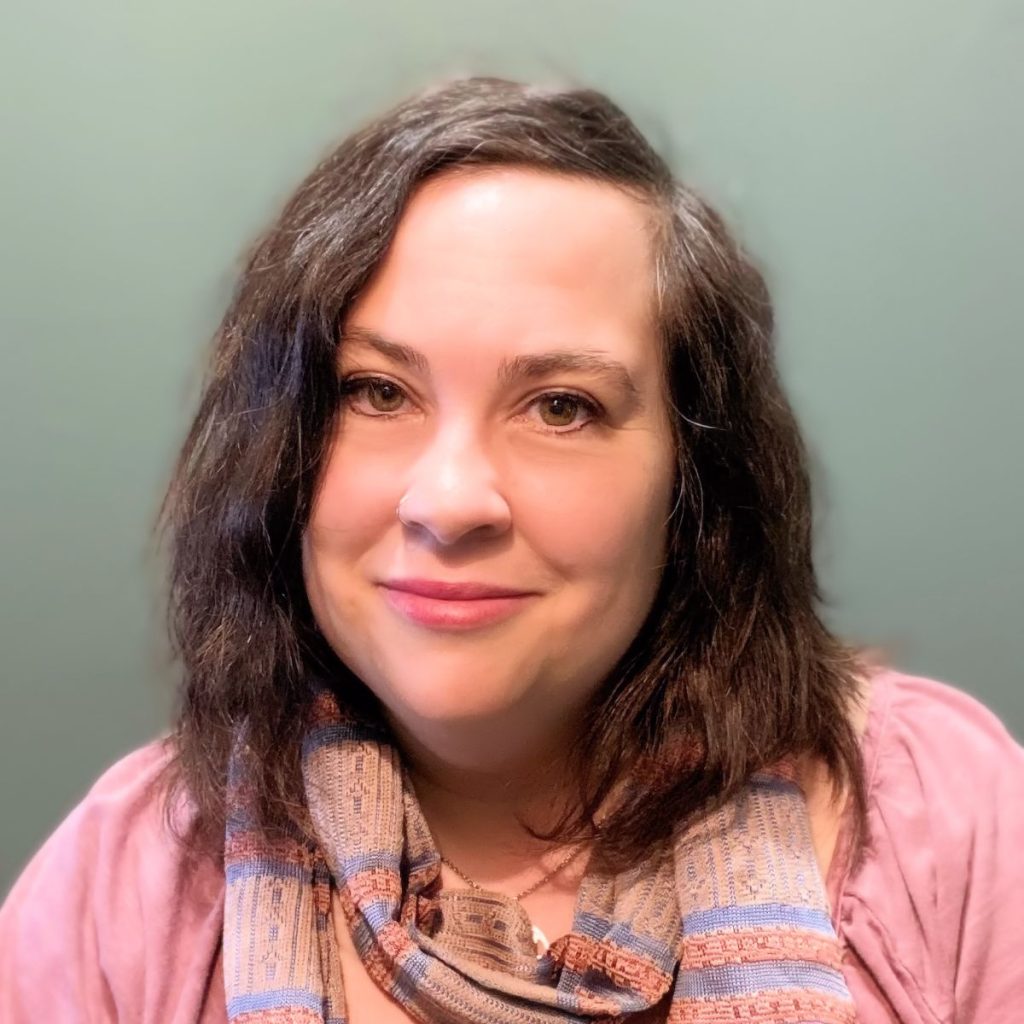 NWS Education Manager Jacque Burke earned her Masters of Social Work in Community Organizing from the University of Michigan with a minor in Social Policy and Evaluation. She has worked with young people in both schools and clinical settings. Her most recent work was providing clinical trauma assessments and reports for children experiencing complex trauma.
After five years of working in a trauma-heavy field, she was ready to move to something that encouraged dreaming and hope. Jacque sees herself as a consummate cheerleader and believes her role as the new Education Manager will give her plenty of opportunities to cheer on and inspire young writers.
"I hope to help give kids in our region a place where they can dream, find their people, and tell their stories in the way they want to tell them. Giving kids the freedom to find magic in the pages of books or from their own pen is very important to me," Jacque says.
Jacque has also been the local volunteer Municipal Liaison for the novel-writing program National Novel Writing Month (aka NaNoWriMo) since 2012. She adores bringing stories to life and currently has five fully finished but only partly edited novels. She is the mother of three wonderful children, two great cats, and a tolerated dog. When she isn't working or editing her books, she and her husband like to binge-watch quirky comedies. She is an aspiring native and medicinal flower gardener but struggles to tell the difference between a weed and a flower. (She recognizes she needs help with this.)
She can be reached at education@nwstc.org.