Chasten Buttigieg • Fri, May 12, 2023
Chasten Glezman Buttigieg grew up in Traverse City, Michigan. He is a teacher, advocate, and husband of former presidential candidate Pete Buttigieg. Chasten currently lives with Pete; their two children, Gus and Penelope; and their two rescue dogs, Buddy and Truman, in northern Michigan. I Have Something to Tell You—For Young Adults is his second book.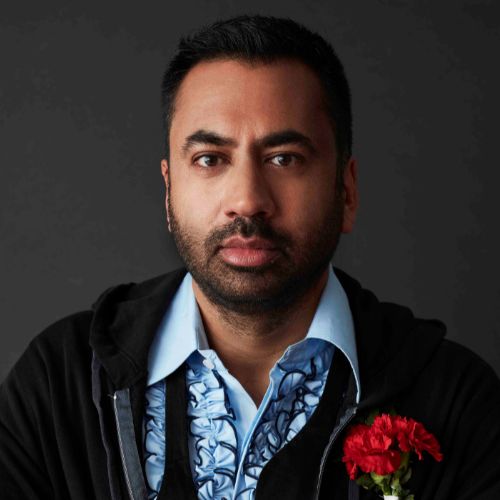 Kal Penn has played leading roles in some of the world's most-watched television shows, including How I Met Your Mother, 24, Designated Survivor, House, and more. He was also the cocreator and star of the NBC/Universal comedy Sunnyside, and host, cocreator, and executive producer of a six-episode series in October 2020 for Disney's Freeform Channel called Kal Penn Approves This Message, aimed at young voters. On the big screen, Kal has starred in movies that have collectively grossed more than a billion dollars, including National Lampoon's Van Wilder, Superman Returns, The Namesake, and many other critically acclaimed blockbuster titles. He has also served as an adjunct lecturer in sociology and film studies at the University of Pennsylvania, and in sociology and political science at the University of California, Los Angeles. Kal has worked at the highest levels of politics, as an Associate Director of the White House Office of Public Engagement, where he was President Obama's Liaison to Young Americans, Asian Americans and Pacific Islanders, and the Arts communities in America. He was born and raised in New Jersey.