Then see your cart in the upper right
In-person tickets will be purchased through the City Opera House.
And current safety practices.
Ticket Purchasing Options
Walk-up to the Opera House
You can purchase tickets at the box office of the City Opera House (hours may vary by season; check website for details)
106 E Front St, Traverse City, MI 49684
Over the Phone
Call the City Opera House to purchase tickets and reserve your seat.
On the Opera House Website
You will be taken to the City Opera House website for in-person tickets ONLY.
If you want to attend virtual events you must purchase here on the NWS website.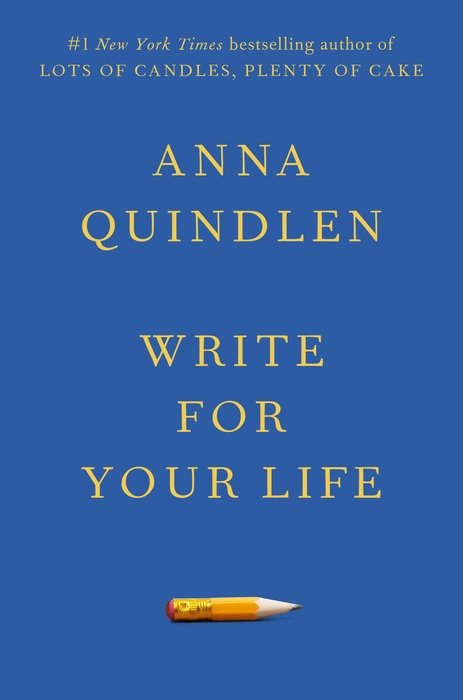 In-person tickets for this event are $37-$47 per person (plus taxes and fees). Each ticket includes a copy of Write for Your Life. In-person tickets can be purchased through the City Opera House.
In-person tickets are available for delivery by mail or you can pick them up at will call. A book voucher will be included with each ticket. Vouchers can be redeemed early at Horizon Books (unsigned copy) or on the night of the event at City Opera House (signed copy).
Livestream tickets for this event can be purchased through the NWS site for $37. Each livestream ticket also includes one copy of Write for Your Life. Livestream copies of the book will be shipped at the time of purchase, and will not be signed.
---
What really matters in life? What truly lasts in our hearts and minds? Where can we find community, history, humanity? In this lyrical new book, the answer is clear: through writing. This is a book for what Quindlen calls "civilians," those who want to use the written word to become more human, more themselves. Write for Your Life argues that there has never been a more important time to stop and record what we are thinking and feeling.
Using examples from past, present, and future—from Anne Frank to Toni Morrison, from love letters written after World War II to journal reflections from nurses and doctors today—Write for Your Life vividly illuminates the ways in which writing connects us to ourselves and to those we cherish. Drawing on her personal experiences not just as a writer but as a mother and daughter, Quindlen makes the case that recording our daily lives in writing is essential. When we write we not only look, we see; we not only react but reflect.
Writing gives you something to hold onto in a changing world. "To write the present," Quindlen says, "is to believe in the future."
Remember: All National Writers Series events serve our Raising Writers efforts! Your ticket purchase helps to fund classes, scholarships, workshops, and author masterclasses for students throughout northern Michigan.
Anna Quindlen is a novelist and journalist whose work has appeared on fiction, nonfiction, and self-help bestseller lists. She is the author of many novels: Object Lessons, One True Thing, Black and Blue, Blessings, Rise and Shine, Every Last One, Still Life with Bread Crumbs, and Miller's Valley.
Her memoir Lots of Candles, Plenty of Cake, published in 2012, was a #1 New York Times bestseller. Her book A Short Guide to a Happy Life has sold more than a million copies. While a columnist at The New York Times she won the Pulitzer Prize and published two collections, Living Out Loud and Thinking Out Loud. Her Newsweek columns were collected in Loud and Clear.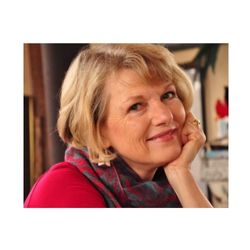 Anne-Marie Oomen's new memoir As Long as I Know You: The Mom Book  won AWP's Sue William Silverman Nonfiction Award (University of Georgia Press, 2022).
Other titles include The Lake Michigan Mermaid (with poet, Linda Nemec Foster, Michigan Notable Book 2019),  Love, Sex and 4-H, (Next Generation Indie Award for memoir); Pulling Down the Barn and House of Fields, (Michigan Notable Books)—all focused on rural culture; also An American Map: Essays, and a collection of poetry, Uncoded Woman (Milkweed Editions).
She edited Elemental, A Collection of Michigan Nonfiction (Michigan Notable Book), and Looking Over My Shoulder: Reflections on the Twentieth Century (A Michigan Humanities Council Project). She has written seven plays, including award-winning Northern Belles (inspired by oral histories of women farmers), and Secrets of Luuce Talk Tavern, winner of the CTAM contest.
She is founding editor of Dunes Review, former president of Michigan Writers, Inc., and serves as instructor at Solstice MFA in Creative Writing at Lasell University (MA) and at Interlochen College of Creative Arts.  She appears at conferences throughout the country. She and her husband, David Early, built their own home on wild acreage near Empire, Michigan, and their beloved Lake Michigan.  www.anne-marieoomen.com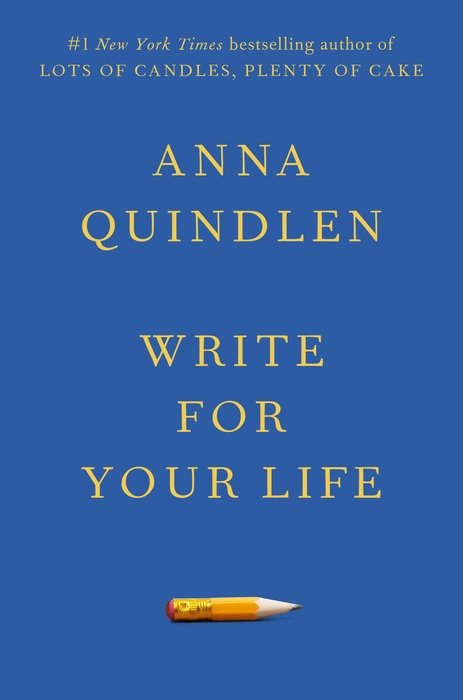 Then see your cart in the upper right
In-person tickets will be purchased through the City Opera House.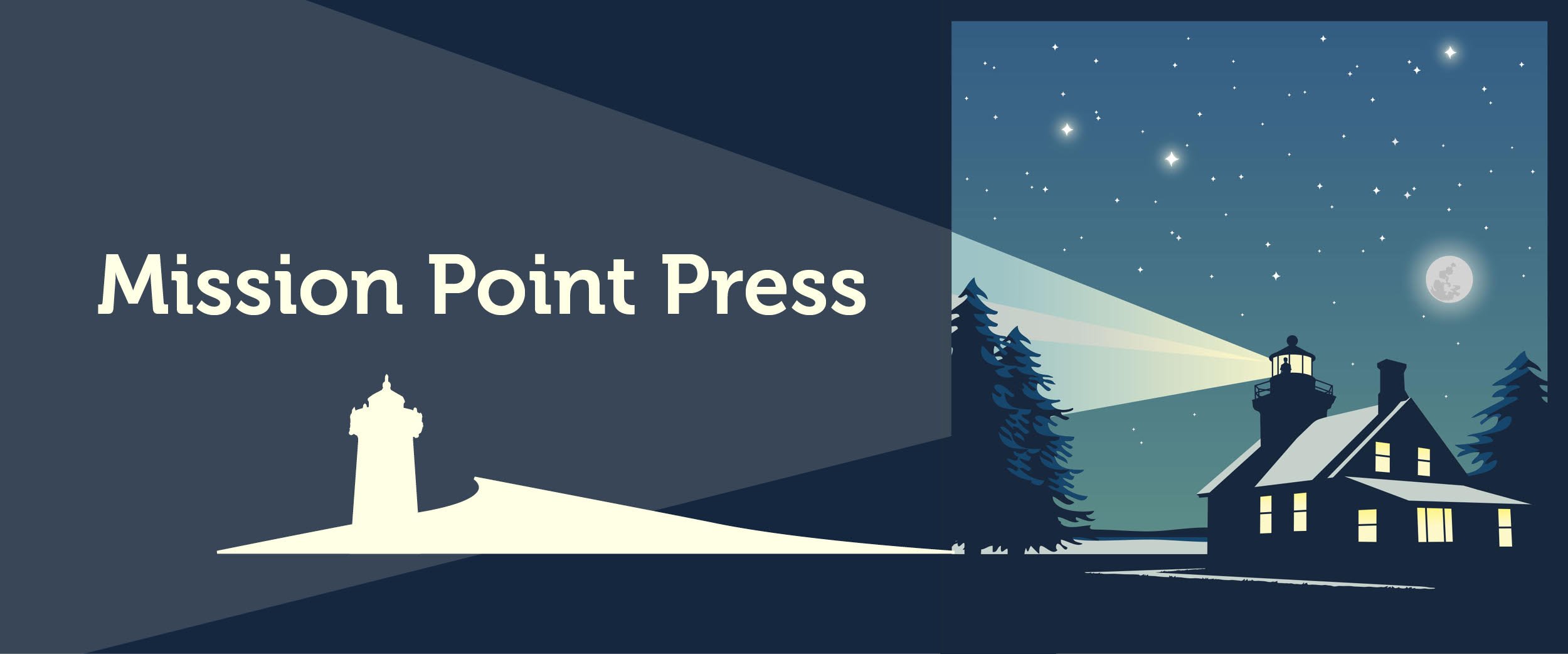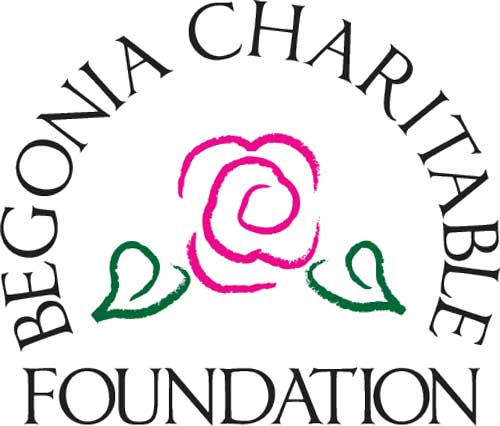 This activity is supported in part by the MICHIGAN ARTS & CULTURE COUNCIL and the NATIONAL ENDOWMENT FOR THE ARTS.
Supporting Media Sponsors