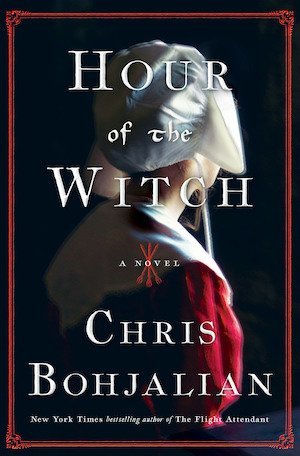 Chris Bohjalian is the #1 New York Times bestselling author of 21 books. His work has been translated into 35 languages and three times been made into movies. His 2018 novel, The Flight Attendant, debuted as a New York Times, USA Today, Wall Street Journal, Publishers Weekly, and National Indiebound Bestseller. His most recent novel, The Red Lotus, is a twisting story of love and deceit that debuted as a national bestseller. He is also a playwright and screenwriter.
His books have been chosen as Best Books of the Year by the Washington Post, the St. Louis Post-Dispatch, the Hartford Courant, the Milwaukee Journal-Sentinel, Publishers Weekly, Library Journal, Kirkus Reviews, Bookpage, and Salon. Chris graduated from Amherst College. He lives in Vermont with his wife, the photographer Victoria Blewer. Their daughter, Grace Experience, is a young actor in New York City. Among the audiobooks she has narrated are Close Your Eyes, Hold Hands and The Guest Room.
Chris Bohjalian is on a roll and shows no sign of slowing down. He'll be at the National Writers Series on April 29 with a riveting historical thriller, Hour of the Witch. While movie fans are streaming The Flight Attendant starring Kaley Cuoco on HBO Max, based on Bohjalian's 2018 book, theater-goers are raving about the stage adaptation of Midwives, his 1997 book that introduced Bohjalian to legions of fans. In March 2020, he published the eerily timely, plagued-filled thriller, The Red Lotus.
Set in 17th century New England on the eve of the Salem Witch Trials, Hour of the Witch (which comes out May 4, a week after our event – meaning attendees gets an exclusive preview of the book), is the twisting story of a young Puritan wife, Mary Deerfield, who petitions for divorce from her abusive husband — only to end up on trial for witchcraft. The book is inspired by the first divorce in North America for domestic violence. As a harsh winter descends and mass hysteria sweeps the New England coastline, Mary must race against the clock to convince a suspicious town ruled by the Puritanical fist of the Church to save her from her husband, or, more pressingly, the noose.
It's a timely historical novel about love, fear, feminine power, and the distrust of those in positions of power. And, because it is Chris Bohjalian, the book wouldn't be complete without an audacious, high-stakes twist at the end.
Guest Host | Christal Frost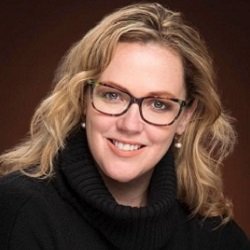 Christal Frost is a popular media personality in northern Michigan, known for hosting "The Christal Frost Show" on NewsTalk 580 WTCM and being one half of "Mike and Christal in the Morning" on Today's Country Music WTCM. She also hosts food and travel programs and is actively involved with many community groups, including the Traverse Bay Children's Advocacy Center.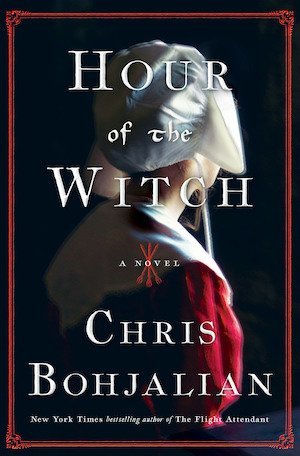 Thank you to a Generous NWS Donor
Thank you to Debbie Edson