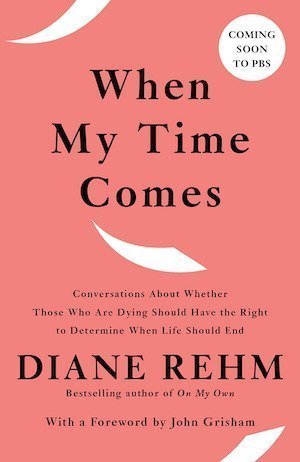 Diane Rehm hosted The Diane Rehm Show, distributed by NPR, from 1979 to 2016, when it had a weekly listening audience of 2.5 million. She now hosts a weekly podcast for NPR, On My Mind. She began her radio career in 1973 as a volunteer for WAMU 88.5, the NPR member station in Washington, D.C. She was hired as an assistant producer and later became the host and producer of two health-oriented programs. In 2014, President Barack Obama presented Rehm with the National Humanities Medal. She lives in Washington, D.C.
For many years esteemed radio host and author Diane Rehm has been a fierce advocate for physician aid in dying. Now, in her book, When My Time Comes, just out in paperback, Rehm addresses one of the toughest subjects for families to talk about — death. Through personal stories about her mother's death and her late husband's battle with Parkinson's Disease, Rehm examines patient autonomy, personal choice and physician aid in dying.
She also talks with clergy, lawmakers, doctors and close friends about their views on legalizing life ending medicines. Rehm gives voice to a broad range of people who are personally linked to the realities of medical aid in dying. The book presents the fervent arguments — both for and against — that are propelling the current debates across the nation about whether to adopt laws allowing those who are dying to put an end to their suffering. With characteristic even-handedness, Rehm skillfully shows both sides of the argument, providing the full context for this highly divisive issue.
With a highly personal foreword by John Grisham, When My Time Comes is a response to many misconceptions and misrepresentations of end-of-life care; it is a call to action — and to conscience — and it is an attempt to heal and soothe our hearts, reminding us that death, too, is an integral part of life.
Guest Host | Cynthia Canty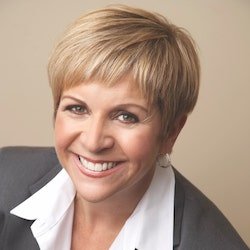 Guest host Cynthia Canty was the host of Stateside on Michigan Radio since the show began in 2012. She retired in December 2019. She's a lifelong resident of metro Detroit and has been a television news anchor, producer and reporter. Her reporting and writing have earned her many awards, including an Emmy and honors from the Michigan Association of Broadcasters, the Associated Press and the Detroit Press Club.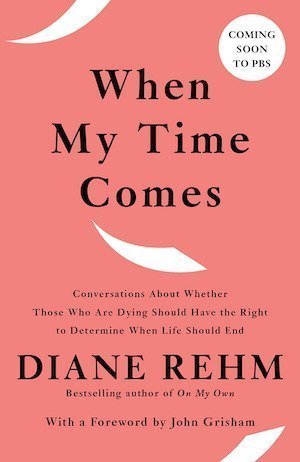 Thank you to a Generous NWS Donor
Thank you to Debbie Edson