Summer Sleuthing: Investigative Reporting in Northern MI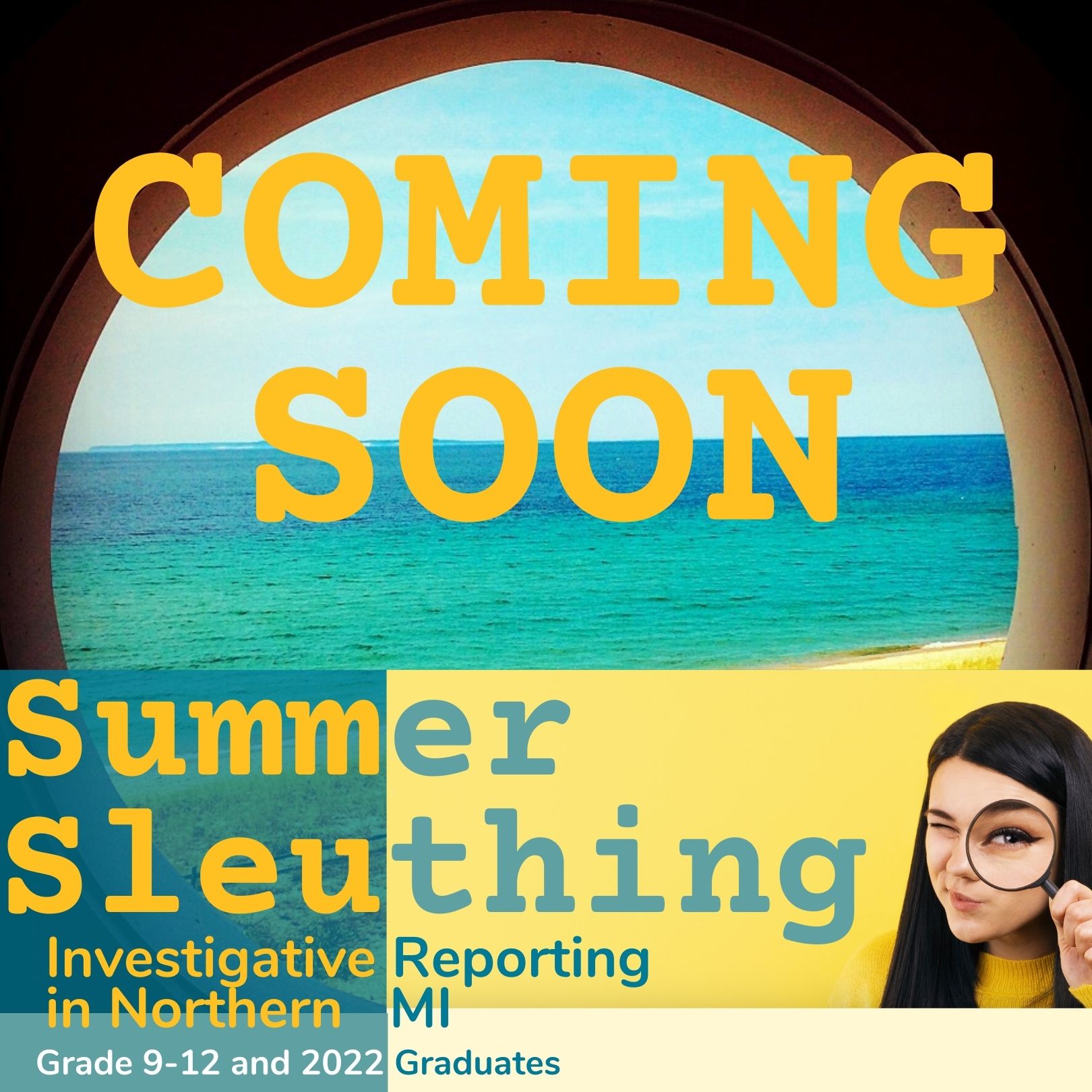 Time:  3 sessions over the summer - dates TBD
Class Size:  12  
Grade Level: 9th-12th Grade and recent graduates (incoming freshman with a letter of recommendation from their 8th grade Journalism or English teacher)
More information coming soon! Fill out the contact form below to stay updated!
About: Ari Mokdad and Jacob Wheeler
Ari Mokdad is an educator and writer living in Traverse City. She holds BAs from Grand Valley State University in English/Linguistics, Writing, and Dance; an MA in English from Wayne State University with doctoral studies in composition and rhetoric; and is pursuing an MFA in Creative Writing from Warren Wilson College. She has taught at Wayne State University, Northwestern Michigan College, and the Dance Center of Traverse City.
Jacob Wheeler edits and publishes the Glen Arbor Sun, a seasonal, biweekly newspaper that celebrates and tells stories about Leelanau County's unique characters and places; he founded the Sun when he was 18, partly as a way to pay for his studies at the University of Michigan. He also teaches journalism and advises the White Pine Press student newspaper staff at Northwestern Michigan College in Traverse City.