Masterclass with Angeline Boulley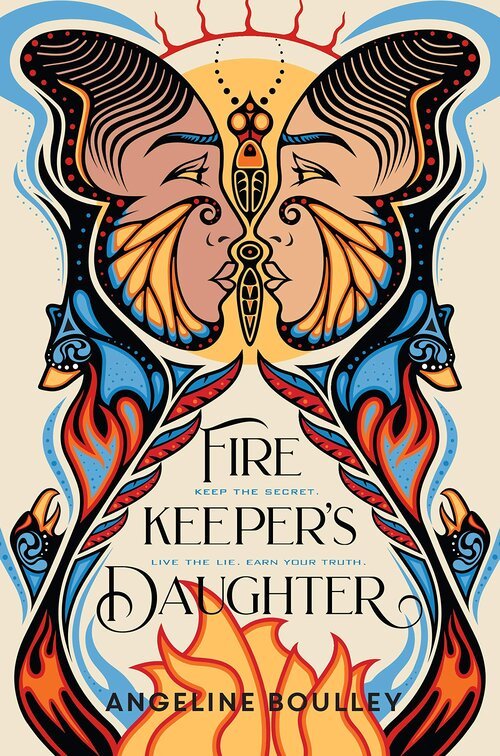 Date:  Wednesday, December 8, 2021
Format:  Traverse Area District Library, McGuire Room
Class Size:  20  
Grade Level: High School
WAIT LIST ONLY
(Planned to be in person at the Traverse Area District Library Main Branch, McGuire Room. If gathering restrictions change, the class will move to a virtual format and students will be sent log-in information.)
Angeline Boulley is one of today's most popular young adult authors. Her novel Firekeeper's Daughter was an instant bestseller and is being developed for both film and television. She's now headed to Traverse City to talk with Front Street Writers about the craft of fiction.
Please note, this workshop is open only to fully vaccinated participants.
Registration has closed and a wait list is available. Registration is open to students throughout northern Michigan.
Angeline Boulley, an enrolled member of the Sault Ste. Marie Tribe of Chippewa Indians, is a storyteller who writes about her Ojibwe community in Michigan's Upper Peninsula. She is a former Director of the Office of Indian Education at the U.S. Department of Education. Angeline lives in southwest Michigan, but her home will always be on Sugar Island. Firekeeper's Daughter is her debut novel.
In this riveting novel, a biracial, unenrolled tribal member and the product of a scandal, Daunis Fontaine, has never quite fit in—both in her hometown and on the nearby Ojibwe reservation. When her family is struck by tragedy, Daunis puts her dreams on hold to care for her fragile mother. The only bright spot is meeting Jamie, the charming new recruit on her brother's hockey team.
After Daunis witnesses a shocking murder that thrusts her into a criminal investigation, she agrees to go undercover. But the deceptions—and deaths—keep piling up and soon the threat strikes too close to home. How far will she go to protect her community if it means tearing apart the only world she's ever known?