The City Opera House is closed until January 3rd. All tickets must be purchased online until then.
This event has been canceled. We're working on other plans to bring a conversation with Anthony Kronman to you.
Purchased tickets will be refunded by the City Opera House.
Doors open at 6 PM
Stage event begins 7PM
Live Music, Cash Bar, and Morsels Sweet Treats
Stage conversation and Q&A with author
Post-event book signing
The City Opera House will be contacting people who purchased tickets to An Evening with Anthony Kronman and offering full refunds, including ticket fees.
Meet Anthony Kronman:
Think clearly — and thicken your skin
Anthony Kronman, the former dean of Yale Law School, thinks colleges have gone overboard in their quests for equality. Instead of burying the bits of our country's history that are embarrassing or imperfect, students should be toughening their skins.
Kronman is no stranger to university confrontations and even had a colleague resign over emails about Halloween costumes. He doesn't see this as free speech being squashed but rather as it being a threat to our democracy.
As Kronman argues in  The Assault on American Excellence, the country's founders learned that in order to have a robust democratic government, its citizens have to be taught to have thick skins, to make up their own minds, and to win arguments — not arguments based on emotion, but on truth. In other words, people need to be smart fighters and think clearly so they're not manipulated by demagogues.
Kronman writes warmly and optimistically; he's a humanist and a lover of the humanities who is passionate about educating students capable of living up to the demands of a thriving democracy. The Assault on American Excellence makes the radical argument that to graduate as good citizens, college students have to be tested in a system that isn't wholly focused on being good to them.
He has previously written books about law, legal ethics and education, plus an exploration of his personal theology, Confessions of a Born-Again Pagan.
ABOUT OUR GUEST HOST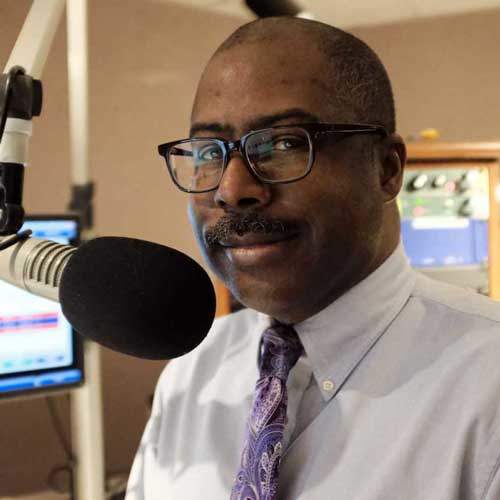 Jerome Vaughn is News Director at 101.9 WDET. He joined WDET in 1992 to help chronicle Detroit's comeback and let people around the world know the truth about his hometown. Vaughn also runs the news internship program, providing opportunities for future public radio producers. He has served as a mentor for NPR's Next Generation Radio project and is committed to training aspiring public radio journalists.
Click to Visit Grantor Site
Click to Visit Grantor Site
Click to Visit Sponsor Site
Click to Visit Sponsor Site
Click to Visit Sponsor Site
Media & Supporting Sponsors
Click to Visit Sponsor Site

A Year Round Book Festival
1200 W 11th Street, Suite 231
Traverse City, MI 49684
(231) 486-6868
NWS.CWEAVER@GMAIL.COM
Privacy Policy
Sitemap