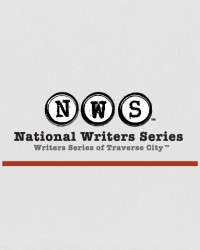 We are proud to announce the National Writers Series' distinguished Advisory Board:
Amy Alkon is a nationally syndicated columnist and humorist and author of I See Rude People. Amy lives in Los Angeles.
Denise Baker is Managing Editor of Dunes Review, past-President of Michigan Writers, and Advancement Director of the Watershed Center Grand Traverse Bay.  She has served as Assistant Editor of Whisper in the Woods nature journal.  Her poetry has appeared in Bitter Oleander, Dunes Review and Branches. Her environmental, outdoors and health articles have appeared on countless web sites.
Betsy Beers is a movie producer and Emmy-winning television producer. Most recently, she is an executive producer on GREY'S ANATOMY and PRIVATE PRACTICE and is partnered with creator Shonda Rhimes. Betsy lives in Los Angeles.
James Bradley is the bestselling author of Flags Of Our Fathers and Imperial Cruise, among other works of history.
Ben Busch appeared in recurring roles on HBO's The Wire and Generation Kill, and is an essayist for Harpers' magazine and NPR. He is the author of the forthcoming book, Bringing Out The Bones (Ecco Press), due out this winter. Ben lives in Reed City, Michigan.
Jerry Dennis is the best selling and award winning author of many books, including The Living Great Lakes and From A Wooden Canoe. His newest release, The Windward Shore: A Winter on the Great Lakes, is a powerful and insightful new book about winter in Great Lakes country. He lives in Traverse City, Michigan.
David Finkel is a Pulitzer Prize winning Washington Post reporter and author of The Good Soldiers, which was awarded the 2010 J. Anthony Lukas Book Prize. David lives in Washington, D.C.
Bryan Gruley is a Wall Street Journal bureau chief and the bestselling author of the novels Starvation Lake and The Hanging Tree. His third book, The Skeleton Box, is scheduled for publication in 2012. Bryan lives in Chicago.
Colin Harrison is a bestselling novelist, an editor at Scribner publishers, and a former editor of Harper's magazine. Colin lives in New York, NY.
Bronwyn Jones teaches writing and literature at Northwestern Michigan College where she has been a faculty member in the English department since 1988. She is co-host of Up North Media's "National Writers Series On The Air" television show, and has been a guest interviewer for National Writers Series.
Walter Kirn is a best-selling journalist, book reviewer, and novelist, whose novel Up In The Air was made into an Academy-Award nominated movie starring George Clooney.
Metta Lansdale is the director of the Traverse Area District Library.  Previously, she was Director of the Royal Oak Public Library where she increased visitors to that library by 83% in the latest two years of her tenure. She has also been Director of the Chelsea District Library, where she championed library cultural programming and managed the expansion and renovation of the enlarged downtown public library facility that now anchors the center of the Chelsea community. Metta represents Traverse Area District Library on the board of the Michigan Center for the Book.
Elmore Leonard has written over 50 novels and has been called by the New York Times, "The greatest crime writer of our time, perhaps ever."
Stephanie Long is currently an administrator at Traverse City West Senior High in Traverse City, Michigan, and a 20 year high school teaching veteran of both English and psychology. She has taught writing methods courses for the schools of education at both Grand Valley State and Spring Arbor Universities. She holds a Master of Arts Degree and Curriculum and Teaching from Michigan State University and a Bachelors of Science Degree from Central Michigan University. She is also a freelance writer whose work has appeared in The Detroit Free Press, Traverse Magazine Home and Cottage, and various  publications.
Kurt Luedtke is a former journalist and news editor, and is the Academy award winning screenwriter of Out Of Africa and Absence Of Malice.
Mika Perrine, Director of Creative Writing at Interlochen Center for the Arts, is currently completing a short story collection titled 'Plunder.'
Hampton Sides is an award-winning journalist and the bestselling author of Ghost Soldiers and Hell Hound On His Trail. Hampton lives in Santa Fe, New Mexico.