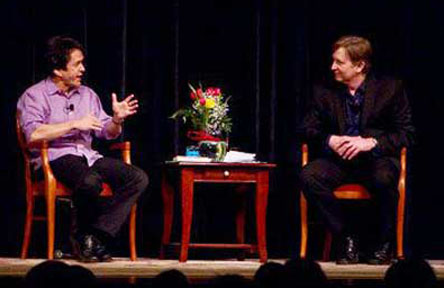 THE NATIONAL WRITERS SERIES IS A NEW KIND OF BOOK EVENT designed to engage today's best writers with large, enthusiastic book-buying audiences. Doug Stanton, New York Times bestselling author of Horse Soldiers and In Harms Way, and whose writing has appeared in the New York Times Book Review, The Washington Post, TIME, and Men's Journal, founded this year-round book festival in 2009. He hosts the events in a grand 19th century opera house near the shore of Lake Michigan in the resort town of Traverse City, Michigan.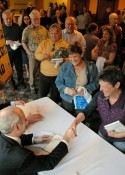 A NEW WAY TO MEET READERS
The challenges facing the book industry require fresh, innovative approaches in supporting and promoting books and authors on tour. These events are extremely well-produced and hand-sold to an eager public in love with great writing and story-telling. Our industry-driven mission is to create entertaining moments for audiences and our guest writers; to promote these authors on tour; and to sell large amounts of books to various New York Times-reporting bookstores. Our guests have told us that we have created the book tour event that authors dream about when they're on the road. NWS produces over a dozen author events yearly, featuring lively conversations on-stage with Doug Stanton or a guest interviewer (often another writer, who could be chosen by the guest) about the author's work and life. The evenings are designed to resemble great dinner parties, where the talk is engaging, provocative, and above all, fun.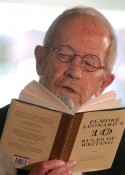 AUTHOR PROMOTION & BOOK SALES
NWS is supported by private and corporate sponsors, in cooperation with students, families, book lovers, individuals, local private and public educational institutions; a thriving library system boasting an annual million checkouts of material; and numerous media organizations providing links to local, Midwest, and national media sources. In collaboration, and with the approval of the author and publisher, a NWS publicist plans and coordinates the event, media interviews, stock signings at bookstores, travel and lodging, and complimentary transfer, pickups, and tour escorts for authors while in Traverse City. Before the event, authors and publishers receive a complete, detailed itinerary from NWS describing these activities. NWS markets directly to an enthusiastic book-buying demographic, book clubs, libraries, a thriving resident author community, businesses, and high school and college students throughout Michigan and the Midwest. Pre-event stock signing, coupled with after-glow book signings in the Opera House, are managed by bookstores reporting to the New York Times.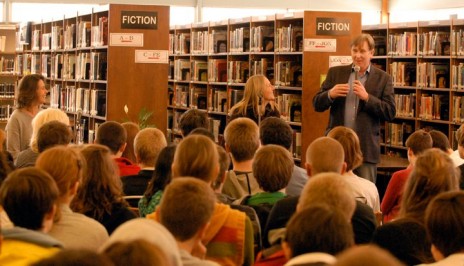 NWS SOCIAL MISSION
James Bradley was recently the NWS' 2010 special host for the inauguration of the NWS Scholarship program honoring high school students who wish to study writing in college. As Doug Stanton notes, "I was helped by a similar grant when I was a teenager, and being in proximity of great writers made it seem possible that I could make a life, as well as a living, with words. This is our social mission: to provide fascinating experiences with nationally prominent authors in conversation about their life and work to encourage aspiring writers." The Traverse City National Writers Series supports high school students pursuing writing careers by bringing to life great conversations with today's best-selling authors. Net proceeds from each event are donated to a dedicated scholarship fund with the Grand Traverse Regional Community Foundation.
FACTS: NWS PROMOTIONAL CAMPAIGNS
Authors tell us these NWS evenings have been one of their most successful stops on their book tours in terms of robust book sales to a NYT reporting book store, energetic audience engagement, and huge media outreach and capture of the event on audio and broadcast video.
Generates media attention within a hub/reach of approximately 7.0 million readers, viewers and listeners
Extensive event promotion and author interviews with NPR, radio (AM & FM); TV affi liates NBC, ABC, CBS, Fox, including a weekly NBC affi liate segment produced by NWS; and in-studio cable TV interviews on "National Writers Series On The Air"
NPR affiliate records  events for re-broadcast on the air and as a podcast
Cable TV affiliate records  event in three-camera HD for web and television
Daily and regional author/book focused print and online features (three to four) in advance of author programming reaching a premium book-buying demographic.
Ongoing and targeted event and author promotion via social media campaigns
Pre-event detailed author event itinerary shared with publisher
Post event re-cap of media and sales information and media shared with publisher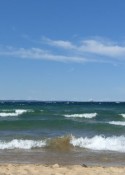 NWS LOCALE & MARKET IDENTITY
The Series takes place in the resort town of Traverse City, Michigan, a regional media center, and a book-rich, writer-rich, book-club abundant community. Traverse City is the year-round destination for tens of thousands of visitors and tourists from around the country and world. The region boasts a healthy economy and is proud of its quality of life that blends native wine growers and outdoor enthusiasts with urban refugees engaged in medicine, information technology, marketing and design. The area is home to world-class golf, hiking, sailing, flyfishing, and high-end arts and entertainment, including Interlochen Center for the Arts, Traverse City Film Festival, Epicurean Classic, an internationally-recognized equestrian event called Horse Shows by the Bay, and the National Cherry Festival (one of America's Top 10 festivals, drawing more than 500,000 visitors annually). Midwest Living magazine recently placed Traverse City second on its list of best "food towns" in the Midwest. Traverse City possesses an "up north" identity that is a nationally-recognized brand.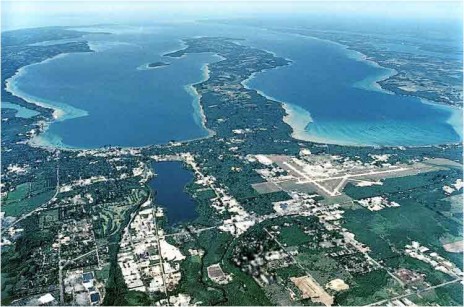 ABOUT YOUR VISIT
Great Stories, Great Conversations. NWS provides an enriching, entertaining experience for visiting writers. From event planning details with agents and publicists, to travel arrangements, meals and housing – you'll fi nd that our team ensures an amazing visit. Each writer's special requests are facilitated. NWS guests are housed in complimentary private condominiums located in a beautifully redeveloped 19th century estate in downtown Traverse City surrounded by lovely old trees, boutiques, wine tasting rooms, and exquisite dining.
Contributing to the international brand awareness are accolades from Bon Appetit to USA Today. The world can't say enough great things about Traverse City!
Traverse City is one of America's Five Top Foodie Towns, Bon Appétit
Traverse City is one of the Top 10 Places to Enjoy Local Wines, USA Today
Traverse City is #8 in a list of America's Top Ten Beach Towns and a
Top 10 "Coolest towns in the States," AOL Travel News
Top Ten list of Surprising Foodie Towns, Livability.com
Traverse City is one of Midwest's Five Top Food Towns, Midwest Living
Traverse City is one of America's Top Adventure Towns,
NationalGeographic.com
Just minutes away…The Sleeping Bear Dunes! Voted "Most Beautiful Place in America" by Good Morning America viewers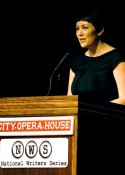 Publishers and Author Publicists
Jill Tewsley, NWS Executive Director
jtewsley@nwstc.org
(734) 474-8826
Media Inquiries (stories, photos and interviews)
Susan Wilcox Olson
susan@cherryfestival.org
(231) 590-5930
Download our 2012 Handbook:
Information Publishers, Authors, and Agents
PRESS RELEASES
Press Welcome from Doug Stanton   |  January 2012
2012 Winter-Spring Lineup  |  January 2012
2012 Book Lovers Getaway in Traverse City  |  January 2012
An Evening with Lee Child, Press Release  |  September 2012
An Evening with Maggie Stiefvater, Press Release  |  September 2012