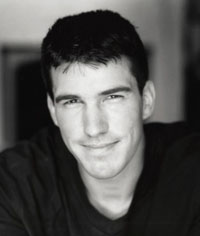 Actor, Author, Photographer, Soldier: Benjamin Busch
May 10, 2012  |  Points North, National Public Radio
Benjamin Busch is an actor who has appeared on "The Wire," "Homicide" and "The West Wing." He was a U.S. Marine Corps Infantry Officer who served two tours of combat duty in Iraq, once in 2003 and again in 2005. When serving in Iraq, Benjamin Busch took hundreds of photographs. Many of those images are now part of an exhibit called "The Art in War." It's on display in Traverse City's Dennos Museum through mid-June. On this edition of "Points North," we'll talk with Benjamin Busch about his photographs and his new memoir, "Dust to Dust."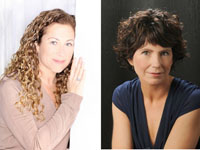 National Writers Series – Jodi Picoult and Paula McLain
April 17, 2012 | Interlochen Public Radio
Join us for the National Writers Series broadcast, featuring a conversation between authors Paula McLain and Jodi Picoult. They talk about the craft of writing, their inspiration, and why making a movie out of a book is sort of like giving up a baby for adoption.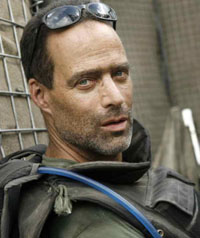 National Writers Series – An Evening with Sebastian Junger
June 15, 2011  |  Interlochen Public Radio
War correspondent, filmmaker and author, Sebastian Junger. Junger has written about the world's most dangerous professions, from sailors to fire fighters to soldiers. His most recent book War, follows an U.S. Army platoon on a 15 month tour through the Korengal Valley Afghanistan.