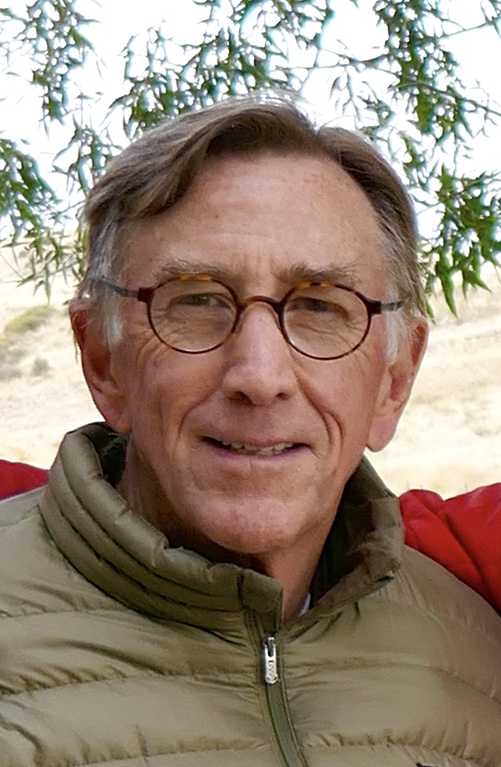 October 27, 2017 7 pm (Doors open at 6 pm with live music and refreshments)
Bluewater Hall
13424 S W Bay Shore Dr.
Traverse City, Michigan
Guest Host: Michael Delp
EVENT SPONSOR: Peter and Mary Phinny
No tickets are required- FREE event at Bluewater Hall. Please email your RSVP to Cindy Weaver at nws.cweaver@gmail.com
Receive 20% off Dan Gerber's book Particles at Horizon Books.
---
ABOUT AUTHOR DAN GERBER
A Visionary's Everyday Lyricism
The celebrated poet Dan Gerber is the author of over a dozen books of poems, short stories, literature, and fiction. His poems have been lauded for their placid and perspicacious observations of small and ordinary wonders, leaving his readers breathlessly more attuned.
Gerber has long believed in the power of writing as an exchange rather than a stronghold. In 1968 he co-founded the literary magazine Sumac with his friend and collaborator Jim Harrison. Though its production ceased after four years, its influence was abiding. Sumac was a beacon of eclecticism amid an era of tribalism in literature. Aiming, from the start, to be free of preconceptions about what a "Sumac" poem should be, according to Gerber, the magazine had one single criteria for its selections: "only that it seemed to us a good poem and a worthy addition."
Annie Dillard has called Gerber "one of our finest living poets." ForeWord magazine has likewise sung its praises, saying, "Dan Gerber's poems are quick, graceful, alert to their surroundings, and rarely wasting a motion." His most recent volume of poetry, Sailing Through Cassiopeia, published in 2013 by Copper Canyon Press, was critically applauded for its incisive and timeless lyricism.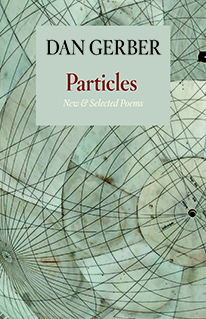 In his newest book of poetry,
Particles, Gerber
draws upon eight previous collections and including a book-length selection of new poems, this retrospective tunes its ears and eyes to the natural world and a provenance that includes the influence of English
Romanticism, Buddhism, Rilke, and the natural world. Pastoral and
expansive, Gerber's poetry is infatuated with vast ideas and minute occurrences
—and sings to transitory life.
Gerber's poems and essays have appeared in The New Yorker, The Nation, Poetry, and The Michigan Quarterly Review and have been selected for publication in The Best American Poetry. Nominated for two Pushcart Prizes, Gerber received The Mark Twain Award in 2001 and was The Michigan Author Award recipient in 1992. His book A Primer on Parallel Lives was awarded the Michigan Notable Book Award by the Library of Michigan in 2008.
Gerber is a Michigan native and graduate of Michigan State University. He is also a former racecar driver. As a journalist, Gerber traveled extensively, particularly in Africa. He lives with his wife in Santa Ynez, California.
---
ABOUT GUEST HOST MICHAEL DELP
Guest host Michael Delp retired from the Interlochen Arts Academy, where he was the director of creative writing for many years. He is the author of numerous collections of prose and poetry, with his most recent collection of short stories being Lying in the River's Dark Bed: The Confluence of the Deadman and the Mad Angler (Wayne State University Press, 2016). He is also the mentor and advisor to the Front Street Writers Program in Traverse City, which operates under the auspices of the National Writers Series. He lives in Interlochen with his wife, Claudia, and splits his time between there and Reeling Waters, his cabin on the Boardman River.