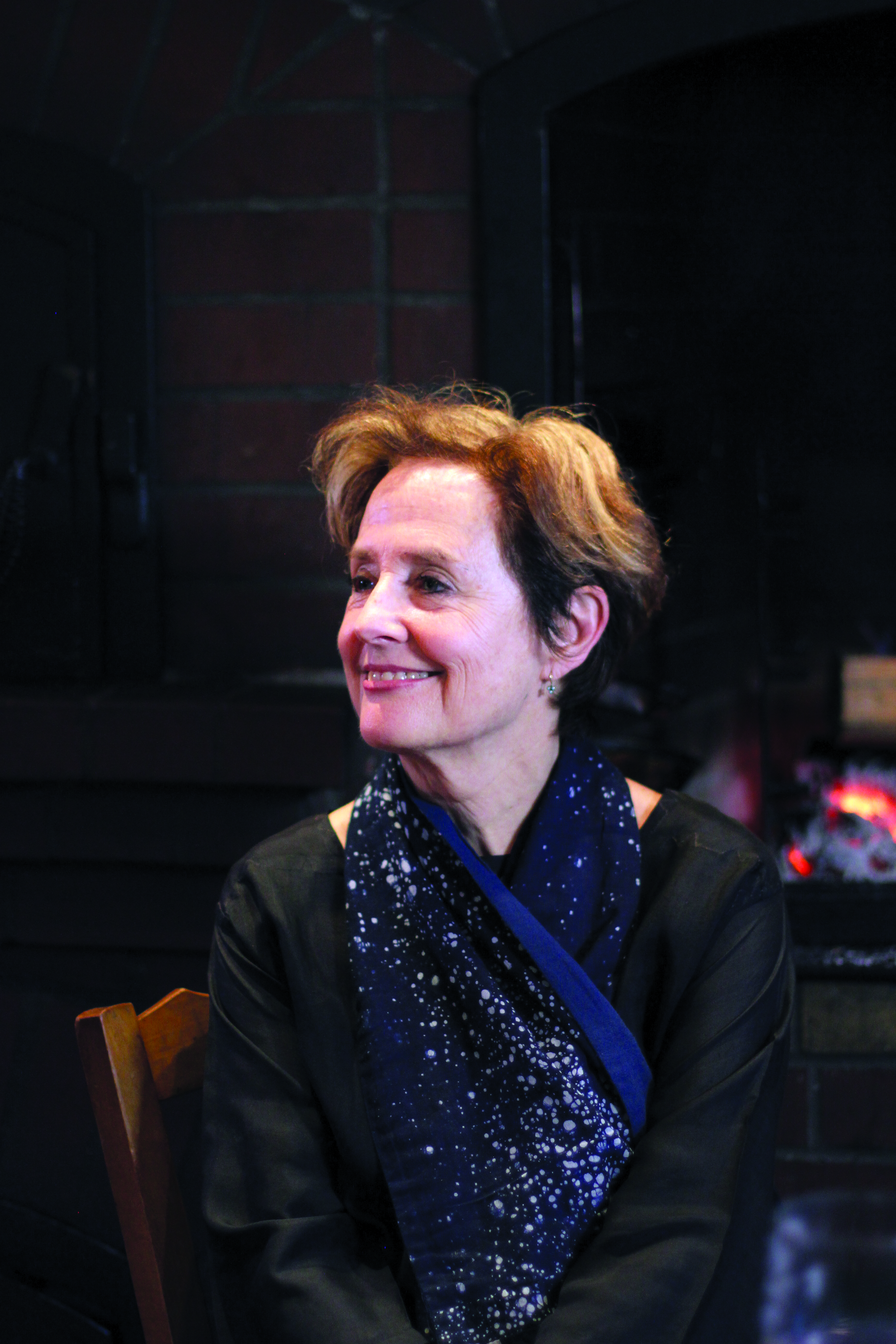 ---
Combine Equal Parts Trailblazer and Activist; Blend for 45 Years
---
September 24, 2017, 7 pm
City Opera House, Traverse City
Guest host: Jennifer Blakeslee and Eric Patterson
Event Sponsor: Cherry Capital Foods
Local Foodie Sponsor: Oryana
Alice Waters is a national culinary treasure. Her NWS appearance with guest hosts and chefs Eric Patterson and Jennifer Blakeslee is the culminating event of the debut week, Local Harvest Restaurant Series.
The first annual "Local Harvest Restaurant Series," Sept. 18-24, was presented by Cherry Capital Foods and Taste the Local Difference. It will feature a variety of wonderful restaurants from the Grand Traverse region. All participating restaurants will offer a "Harvest Week Special" throughout this week-long event. The special will be either 100% locally sourced, or a recipe from an Alice Waters' cookbook.
Also, Alice will introduce one of her favorite movies, The Baker's Wife, at the State Theatre on Wednesday, Sept. 20 at 6 p.m.
---
ABOUT ALICE WATERS
Alice was an early champion of food sustainability, opening the legendary Chez Panisse in Berkeley, California in 1971 at the age of 27. Since its inception, the restaurant has boasted locally sourced, seasonal, and organic ingredients as well as an impressive clientele; among its ranks, the Dalai Lama.
In 1996 Waters planted the seeds (yes, literally) of what would become the Edible Schoolyard Project. A free lunch and food education initiative, what started with a single garden and teaching kitchen today services sixteen school districts and provides 10,000 meals per day.
Hardcover book (retail $27): Coming to My Senses Available on Sept. 5, 2017, at Horizon Books at 20% Off.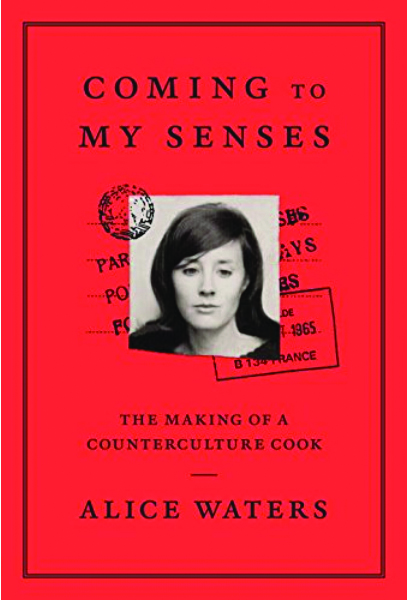 A bestselling author to boot, Waters' latest publication, Coming to My Senses: The Making of a Counterculture Cook takes readers through the tumult of the 1960s and into the formative years that led Waters to the front of the culinary vanguard. Kirkus Review described the memoir as a peek into "an almost charmed restaurant life that exhales the sweet aromas of honesty and self-awareness."
Waters has received numerous accolades, including Harvard Medical School's Global Environmental Citizen Award. She is a Fellow of the American Academy of Arts and Sciences and inductee of the French Legion of Honor. In 2015, President Obama awarded her the National Humanities Medal.
It's no small luxury to have such an influential figure indulge us with savory tidbits on her activism and inspirations—a discussion certain to leave us craving more.
Want to become a Friend and support NWS? Call the City Opera House or join by donating here.
---
ABOUT GUEST HOSTS JENNIFER BLAKESLEE AND ERIC PATTERSON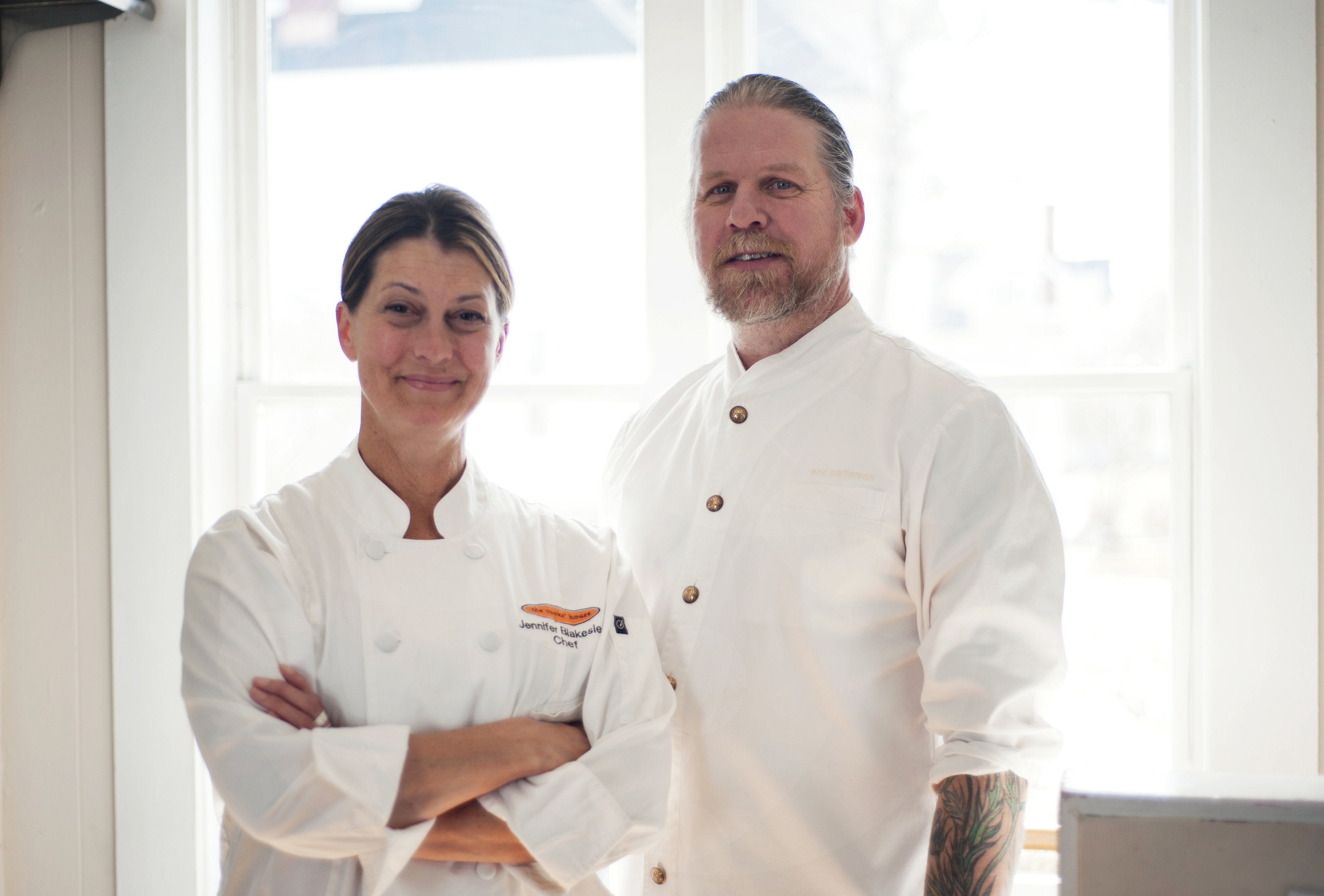 Chef Jennifer Blakeslee is the co-chef/owner of The Cooks' House restaurant in Traverse City. She is a Traverse City native and a culinary graduate of Johnson & Wales University. Chef Jennifer has over 20 years cooking experience. She and Chef Eric Patterson earned one Michelin Star at Andre's French Restaurant in Las Vegas.
Chef Eric Patterson is the co-chef/owner of The Cooks' House restaurant in Traverse City. He spent most of his career in Las Vegas. Chef Eric received his culinary education through an apprenticeship under celebrated Michelin star chef Andre Rochat. Chef Eric has 36 years cooking experience and earned one Michelin star with Chef Jennifer at Andre's French Restaurant.