Kids will have a blast in these creative writing classes offered at Northwestern Michigan College in partnership with the National Writers Series. Register online or call 231-995-1700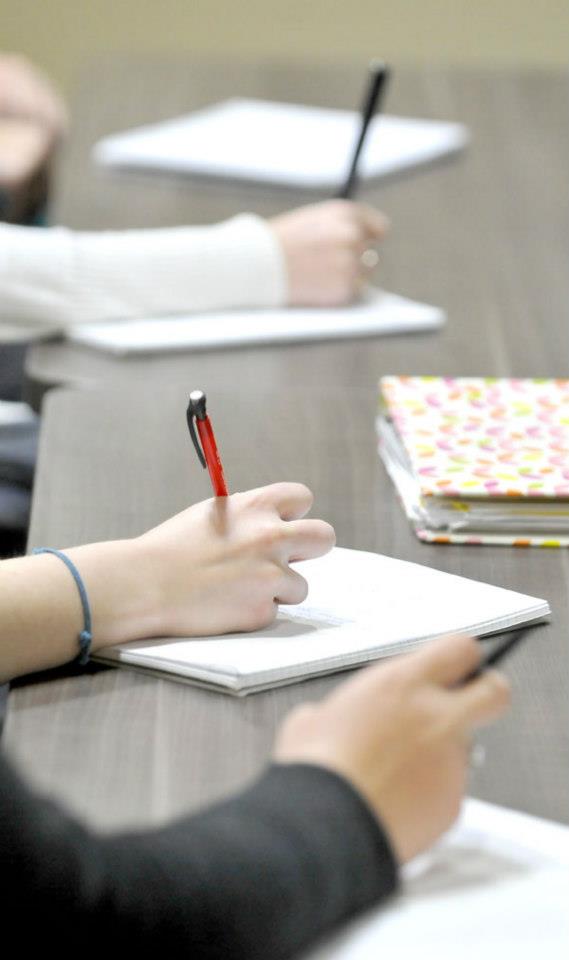 See photos of the HereSay Class from Summer 2016!
---
The National Writers Series and Traverse City's Here:Say teamed up to present a new class for kids!
In this seriously fun class, Here:Say for Kids* brought storytelling to a younger crowd! Kids learned how to tell a mesmerizing, 5- to 7-minute story that the listener finds engaging from the beginning and rewarding at the conclusion. What better way for children to develop presentation skills, writing skills, and confidence? Telling a personal story to an audience teaches children to explore their own life experiences, which helps them realize we are all in this world together and also unique. Being part of a workshop teaches listening skills and encourages appreciation of feedback from others.
The class was taught by Karen Stein, who created the Here:Say phenomenon in Traverse City in 2013—held the third Monday of every month (October-May) at the Workshop Brewing Company.
Here:Say is Traverse City's contribution to the national explosion of live storytelling shows.