Tom Cruise has taken up the role of Jack Reacher in an upcoming film of the same name. The character first came to life, however, in the best-selling novels by Lee Child.
Jack Reacher, as described in the books, is a six-feet-five, 250-pound vigilante ex-cop. So how did Cruise — known for his small frame — take on the role? According to Child: he was "fantastic."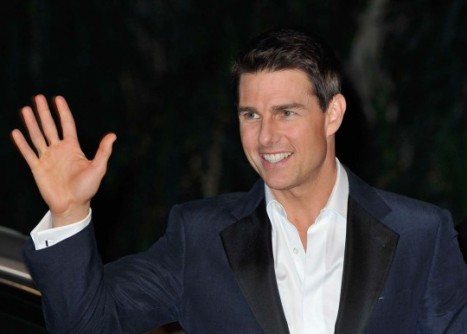 Child said on "CBS This Morning," "It's always tense when you move a character from a book to the screen.  Always tense. I get that completely. But Cruise is a fantastic Jack Reacher. How? I don't know. He's an actor. That's what they do, you know?"
Child said Cruise was involved in "Jack Reacher" movie planning from the very start.
"My approach always was to be cautious who I sell (the book) to," Child said. "That's the only control you really get, right at the beginning, sell it to people who you respect. … His company and Paramount who were involved in it, they had great plans, great ideas.
"This idea that somehow readers and Hollywood are at odds is not true in this case, because in this case, Hollywood are the readers. The people at the top of this movie are huge Reacher fans and they're just as defensive of the character as I am, or any reader is, so that's why it was a happy experience, and that's why the movie is as good as it is."
"Jack Reacher" is due in theaters on Dec. 21.
Watch Video, Read Entire Article
---
Don't Miss The Event! Get Tickets now…
National Writers Series presents: An Evening with Lee Child
Tuesday, September 18 at 7 pm
City Opera House, downtown Traverse City