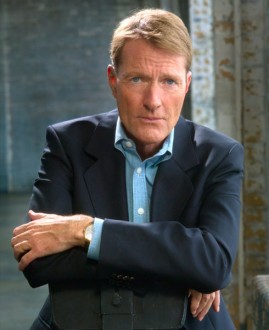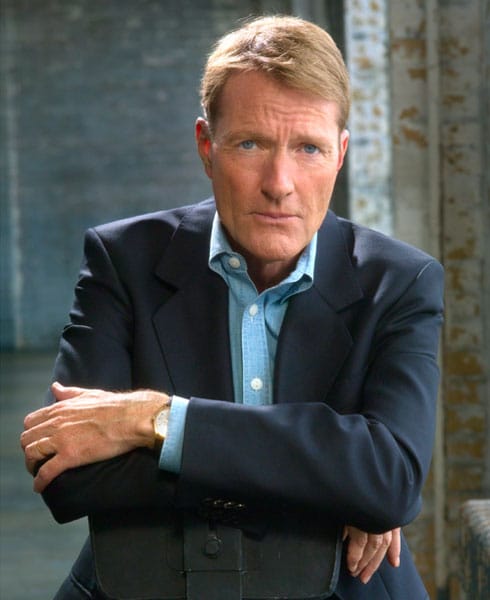 Best-selling writer guest at National Writers Series Tuesday, Sept. 18 at City Opera House
TRAVERSE CITY — What comes next for Jack Reacher is as much a mystery to author Lee Child as it is for the readers who can't wait to crack open his latest book.
"I usually don't have any idea of where the story is going to go, I'm a very spur-of-the-moment writer," said Child, author of 17 thrillers starring the larger-than-life character who routinely finds his way in and out of interesting jams.
"Reacher is really a character who has always existed, like Robin Hood; a mysterious stranger who shows up, deals with a problem and then rides off into the sunset," he said.
The six-time New York Times No. 1 best-selling author will appear as a guest of the National Writers Series at 7 p.m., Tuesday, Sept. 18, at the City Opera House.
Series co-founder and best-selling author Doug Stanton will host a conversation with the author of titles including "The Affair," "Worth Dying For" and "61 Hours." Child's latest novel, "The Wanted Man," is set to be released next week.
Despite his huge successes, Child says each time he sits down to face a blank page, he is filled with anxiety.
"I feel very nervous, is this the time they find out that I'm a fraud and a failure?" he said.
Child credits that nervous tension with keeping him at his best, that and his meticulous attention to detail.
"I am very observant, love details, facts and want to know how everything works," said Child, who didn't realize not everyone shared his heightened sense of awareness until he was into his fifth book.
Whether Reacher is risking his life to protect a courageous witness or stalking a nemesis from his past, Child creates story lines that prompted The Boston Globe to call him "the best thriller writer in the business."
Child says that readers are hardwired to respond to mysterious situations.
"If you give them just enough information and present them a problem, they will hunt down the answer," he said.
Stanton says Child's ability to use prose in a lyrical tone adds to the reader's inability to put down each book before coming to the suspenseful end.
"The fascinating Reacher character is a classic American anti-hero, wanderer and poet who always, against his own best wishes, is called to face some injustice and can't turn his back on it," Stanton said.
Child is looking forward to the next incarnation of Jack Reacher, this time on the big screen. Tom Cruise will star in the Paramount film series to premiere later this year.
"I'm looking forward to seeing someone else's interpretation, but the control of the Jack Reacher story, that will always be in the books," he said.
Child, born and raised near Birmingham, England, now lives in Manhattan with his wife of 37 years.
Tickets for the National Writers Series "An Evening with Lee Child" are $20 in advance, $25 at the door, $5 for students, $10 for educators or $38 for a premium package, including premium event seating and signed new hardcover copy of "A Wanted Man." They may be purchased at www.cityoperhouse.org or at the City Opera House box office.