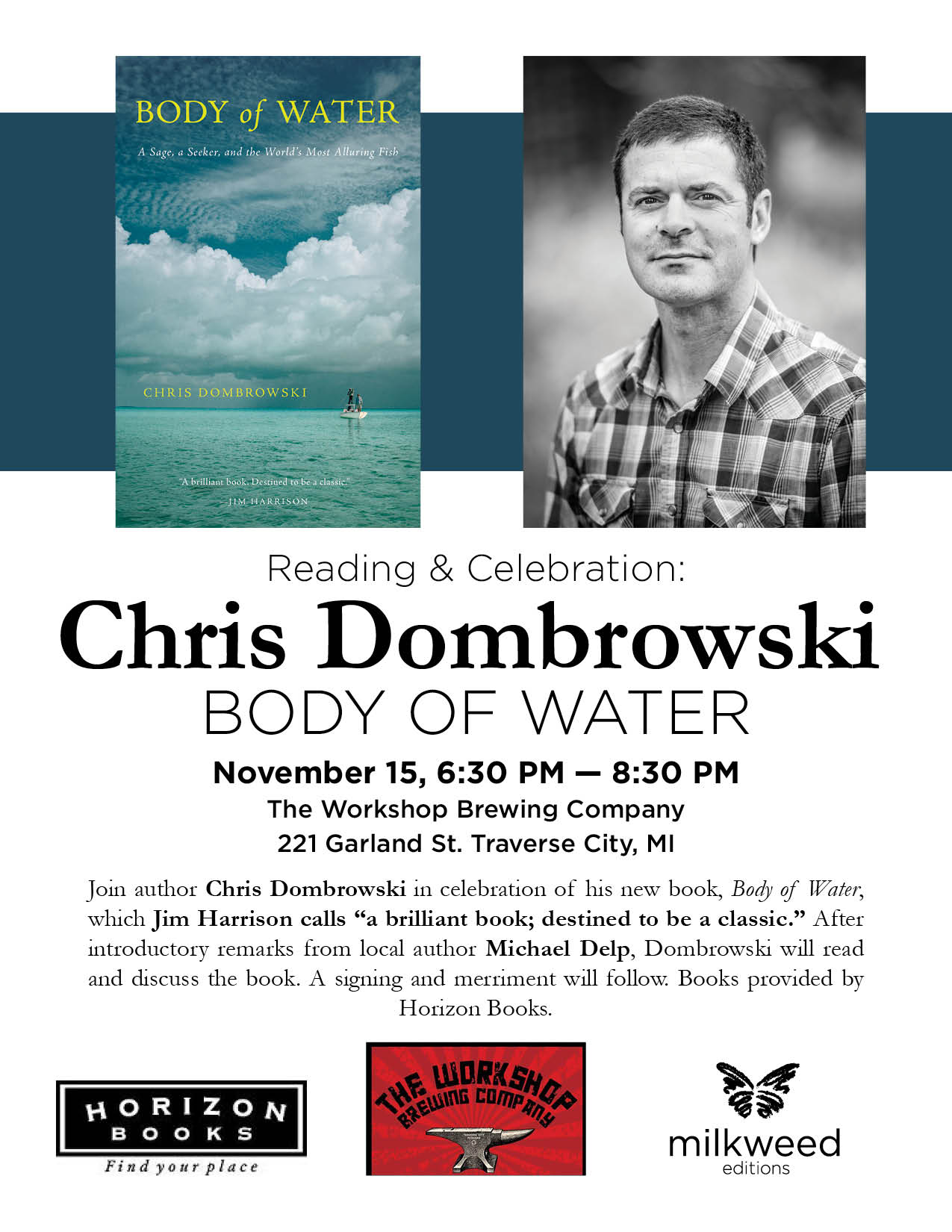 Chris Dombrowski will be in Traverse City to present his latest book on Tuesday, November 15th at 630pm.
Location: Workshop Brewing Company in the Warehouse District in downtown Traverse City. Facebook event details
The Wall Street Journal recently reviewed Dombrowski's book in an article called, "The Poetry of Bonefishing."
'Body of Water: A Sage, a Seeker, and the World's Most Alluring Fish" begins in Chris Dombrowski's 13th year as a fishing guide, with two months to go before the season begins and his first paying client arrives. His finances are shot, his wife is pregnant with their second child (the first pregnancy was "fraught with health complications") and it's winter in Montana, when residents sometimes flirt with depression even in the best of times. But then he's offered a windfall: a free bonefishing trip to Grand Bahama Island because "so-and-so can't go" and—music to a poor fisherman's ears—"it's all paid for." No reader will wonder what happens next. This is a fishing book, after all, and only a true fisherman would conclude that the solution to impending bankruptcy and family hardship is for him to go fishing in the Bahamas.