We're offering Great Conversations and Great Stories with today's Top Authors in beautiful downtown Traverse City, Michigan.
Located in Traverse City, Michigan, the National Writers Series is designed to engage authors with large, enthusiastic book-buying audiences. Doug Stanton, New York Times bestselling author of Horse Soldiers and In Harm's Way, founded this year-round book festival in 2009. NWS conducts 10 – 15 main stage events annually — "Evenings in Conversation" with America's best storytellers.
Authors are paired on stage with a guest host. The conversation is always interesting, provocative, fun, and above all, entertaining. The events are meant to celebrate the guest, and to inspire conversation about art, storytelling, and great writing in front of large audiences.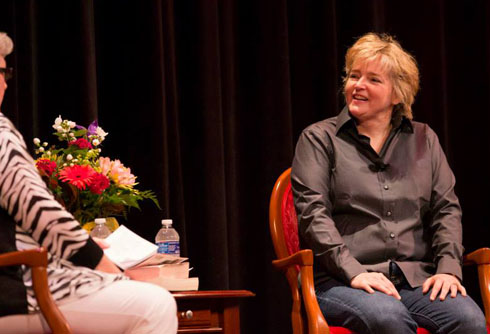 NWS is supported by private and corporate sponsors, in cooperation with students, families, book lovers, individuals, local private and public educational institutions; a thriving library system boasting an annual million checkouts of material; and numerous media organizations providing links to local, midwest, and national media sources.
Visit our Author Archive to check out all the past guests
The National Writers Series is one of three programs managed by the Writers Series of Traverse City. Other programs include Front Street Writers (FSW) and the NWS Scholarship Fund. FSW is a tuition-free creative writing intensive for high school juniors and seniors as well as writing workshops fro students grades 3 -12. The NWS scholarship fund awards three prizes annually (one each in fiction, non fiction, and poetry) to college bound students. To date we have awarded in excess of $33,000.