Battle of the Books, our reading program for 4th and 5th grade students, will celebrate its Championship Battle this Sunday, March 19th at the City Opera House. This is our 2nd annual Battle of the Books, welcoming new schools that had not had the opportunity to participate last year and doubling our program from 24 to 48 teams!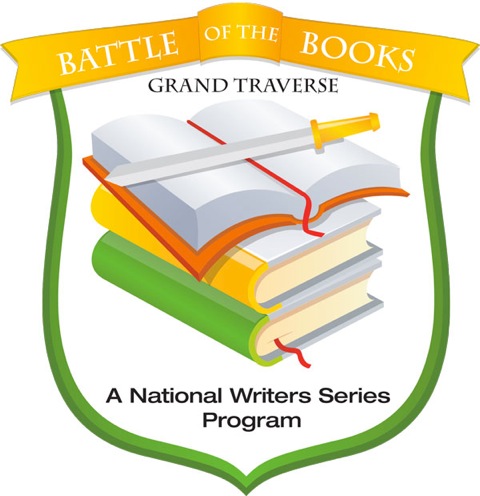 After an impressive 72 battles at Oral Battle Day on March 11th at Northwestern Michigan College, 4 Semi Finalist teams have emerged: Novel Girls, Mixed Up Minds, The Bookie Monsters, and the Seis SAQJAE Psychos.
View: Oral Battle Photos on March 11, 2017
This Sunday two Semi Final Battles will occur in the morning and the respective winning teams will participate in the Final Battle at 230pm. Gordon Korman will present the trophy and students will have a chance to ask questions and get their books signed! More details here.
ALL PARTICIPATING TEAMS ARE WELCOME
See you at the Opera House for the Championship Battle at 2:30 pm!
May your journey be epic!