Read what past NWS Guest Authors and Guest Hosts have to say about their experiences with us!
The National Writers Series is a consistently fun, smart, and warm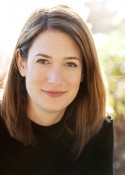 gathering for book lovers—whether they be readers or writers or both. It's one of my favorites.
Gillian Flynn
This was a signature event I will never forget and without question one of the best literary venues in the country.
Benjamin Percy
Traverse City wrung my tired soul out. I got a chance to spend some time with the young writers of tomorrow, part of the National Writers Series, and then I read in the magnificent old opera house.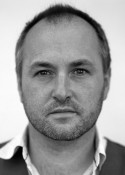 All the ghosts of the past and the voices of the future in one very special place.
Colum McCann
The NWS at Traverse City has already become a remarkable institutions. Not only do the organizers attract big crowds and sell a lot of books; as an author you'll have an immense amount of fun.
Nathaniel Philbrick

Thank you for such a special day. I'll long remember it as the best version of what a talk can be. The chance for an in-depth conversation—what a rare thing that is anymore. It inspired the doubts I have about my work right out of me and invigorated my own sometimes-darkening soul, so thank for the change, thank you for the company..thank you for all of it.
David Finkel
The National Writers Series has become an important stop for writers on book tour because it's a literate, intelligent audience that loves books. Writing and reading are what enlarge our lives. That ability to live inside someone else's skin enlarges the world for each of us.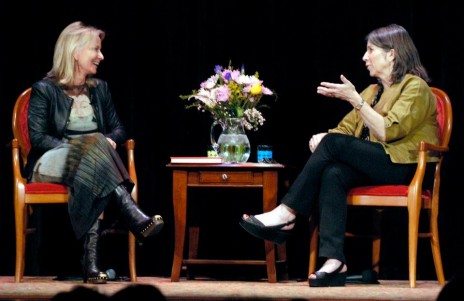 Anna Quindlen, Lots of Candles, Plenty of Cake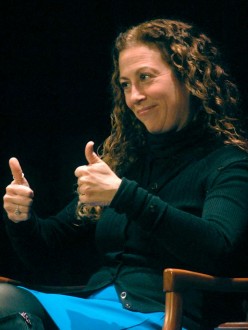 When you put together a community that cares deeply about reading and a staff that cares deeply about writers, magic happens. The National Writers Series was one of the highlights of my last book tour.
Jodi Picoult, My Sister's Keeper
What a place! What an audience! What a series! I'm not given to the use of exclamation points, but sometimes radical punctuation is called for. This is such a time.
Geraldine Brooks, March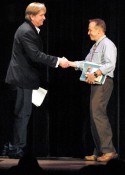 Traverse is French for 'cross.' Not as in, 'I think I can cross the National Writers Series off my list,' but rather, 'I'd cross the U.S. on my knees for another fine day at the National Writers Series.'"
David Sedaris, New York Times Best-Selling Author
I want to say how much I admire Doug Stanton and the entire community who have created this institution which is not only a gift to this place, but already, increasingly, becoming a national treasure.
Michael Sandel, What Money Can't Buy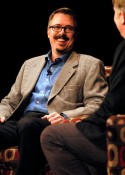 Writing for TV is rarely seen as a literary endeavor. That's what I so appreciate about the inclusivity of the National Writers Series–to rub shoulders with great writers of all stripes. Also, Northern Michigan is beautiful and the people couldn't have been more warm and welcoming. It was a wonderful weekend I'll always remember!
Vince Gilligan, creator of AMC TV's Breaking Bad
It's hard to describe the National Writers Series without overusing superlatives. It is the most delightful event, in a spectacular environment, with fantastic people who are crazy about the written word. My experience there was both enlightening and ridiculously fun.
Susan Casey, The Wave and editor-in-chief, O magazine
The National Writers Series is the best venue I've ever spoken at.
Chuck Klosterman
Between the incredible charm of Traverse City, the great hospitality of Doug Stanton and the enthusiasm of the community, the experience as a guest of the National Writers Series was the highlight of my book tour. I would go back there in a heartbeat if they came calling.
Sebastian Junger, War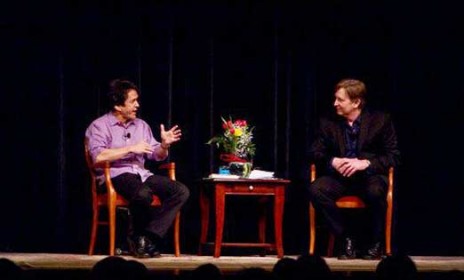 This foundation is fantastic. What you're supporting here is the future of our children, and it's important work.
Mitch Albom, Tuesdays with Morrie
You seemed to have turned the whole community back toward reading and books. It's quite an accomplishment. Congratulations!
Peter Mattheissen, Shadow Country
What a joy to be part of the National Writers Series! This is an organization that brings eclectic writers into conversation with the best sort of readers—open, inquiring and intellectually alert. And I was delighted to learn that NWS demonstrates its commitment to the larger writing community by providing scholarships for young writers.
Rhoda Janzen, Mennonite in a Little Black Dress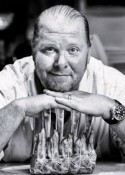 There's no place like Northern Michigan, and there's no other book event like the National Writers Series. It's fun! And it puts great authors in front of huge audiences, who love and buy books, in one of the most beautiful places in the world.
Mario Batali, Molto Gusto
NWS is a one-of-a-kind literary event, and an innovative, fun way for writers to meet their readers. I'd come back anytime.
Mary Karr, Liar's Club
To get out and meet an audience is a thrilling thing for me. Doug is doing a great job at making this happen for us [writers]. I think President Obama should appoint him as 'Book Czar' and he can make this happen all over America.
Alan Cheuse; Novelist, and National Public Radio's longtime "Voice of Books"
Participating in the National Writers Series reminded me that literature is a vital, living enterprise. Thank you for keeping the cultural energy flowing. Our intellectual health depends on it.
Walter Kirn, Up in the Air
The really great thing about the National Writers Series is that it's not a tour stop, it's an experience with an entire community. For that reason, it reminds me of literature's high aspirations, and of why I got into this business in the first place.
Richard Ford
My few days in Traverse City and the National Writers Series were among the most stimulating and fun days I've spent in my life. The National Writers Series is the American equivalent of the 19th century intellectual salons of Paris—with national media coverage and outreach.
Karl Marlantes, Matterhorn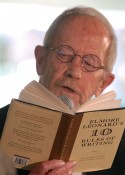 Being in the National Writers Series is one of the best experiences I've ever had as an author.
Elmore Leonard, Road Dogs
Wow! What a great night. Lively authors spinning wonderful stories and a rapt audience–engaged, involved–who wouldn't let us go home. You have a jewel here!
Jean Jennings, JeanKnowsCars.com
I cannot recall ever appearing at an event that drew so much enthusiasm, in such an interesting setting, as the National Writers Series in Traverse City. To be on stage in a packed 19th century opera house in front of an audience so willing to participate in a dialog would be a dream come true for any author.
A.J. Baime, Go Like Hell and Arsenal of Democracy
The National Writers Series is a rare opportunity for authors to discuss their works with a lively and engaged audience. I was thrilled by the thoughtful questions, delighted by the beauty of the locale and deeply impressed with every aspect of this world-class literary program.
Bryce Hoffman, American Icon
I had a wonderful visit to Traverse City. What a gorgeous town! I have already mentally moved there and am sitting on my porch watching the world go by and occasionally venturing to the Opera House for an author event. Thank you for welcoming me so warmly to the National Writers Series and laying on such a charming evening. I feel honoured to have had the chance to visit you!
P.S. And Becky Brandon (nee Bloomwood) would LOVE your stores…
Sophie Kinsella, Shopaholic to the Stars